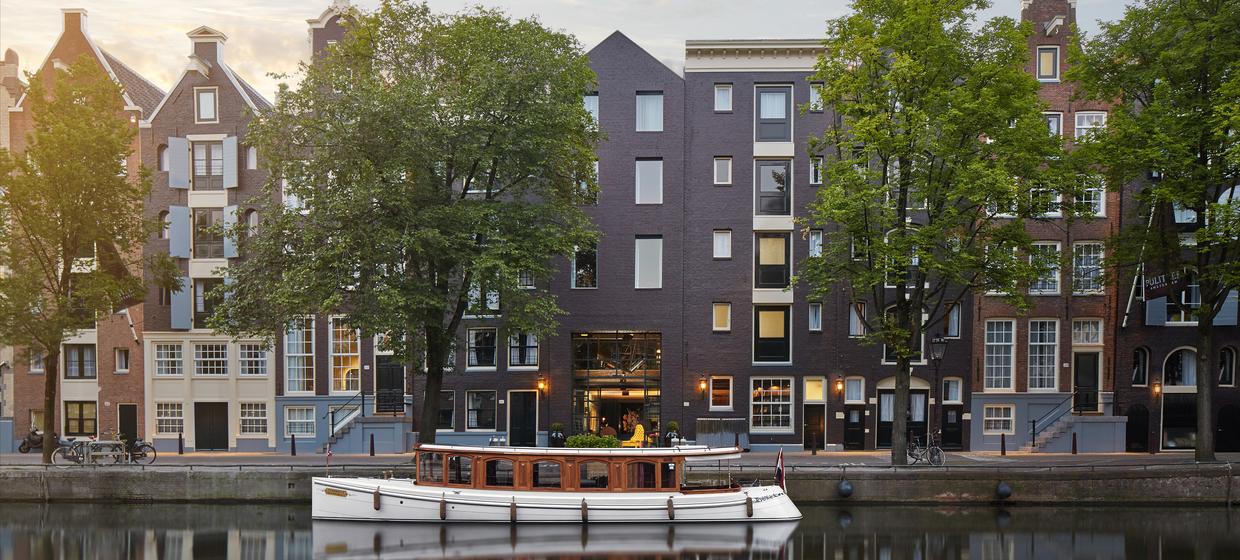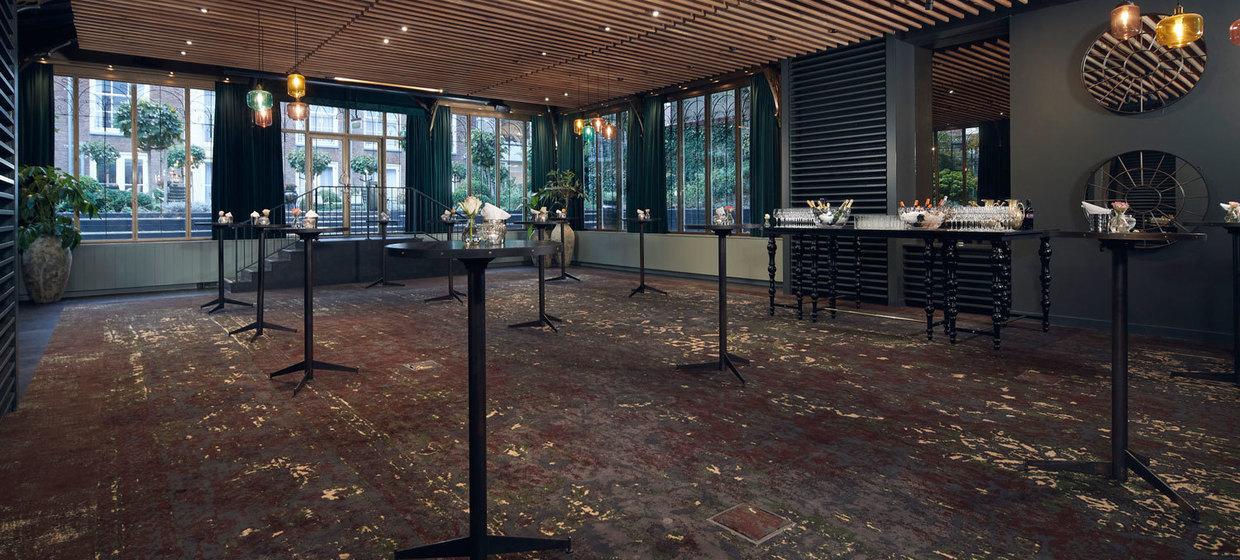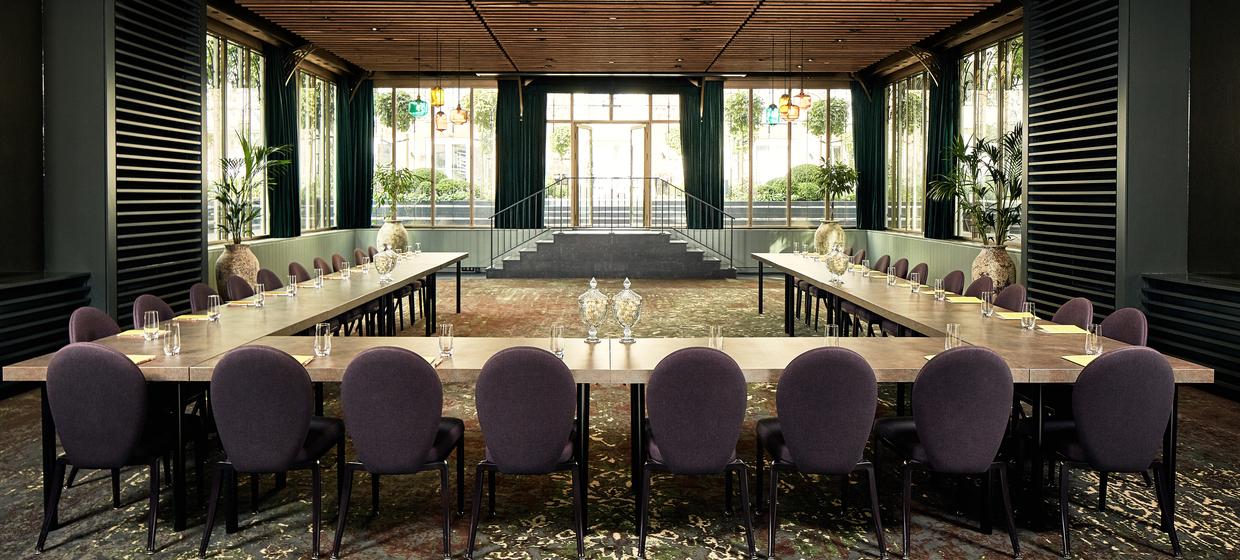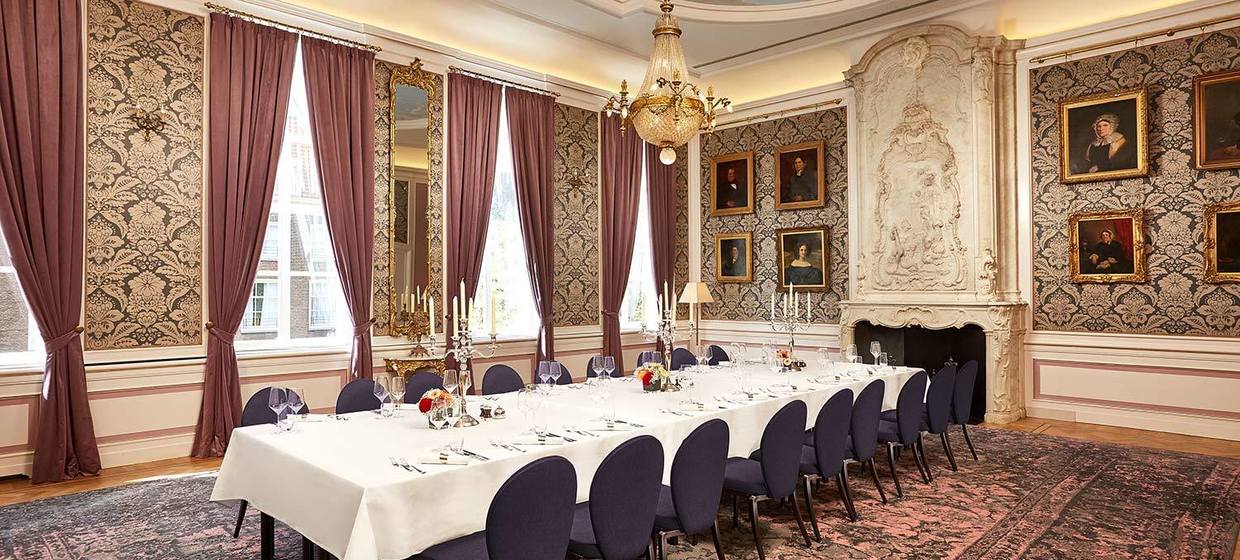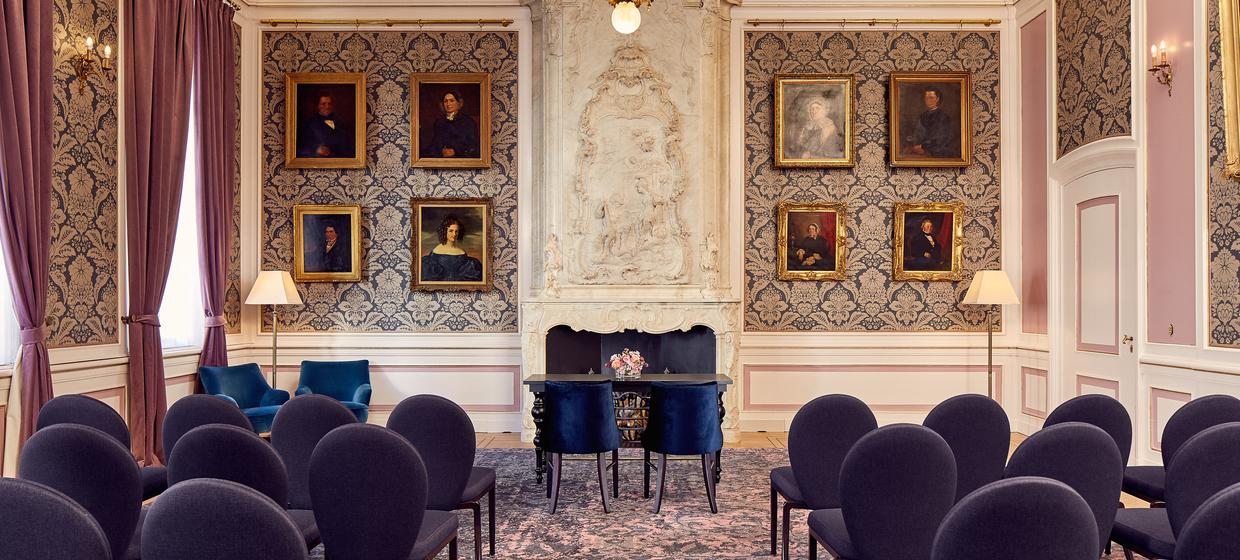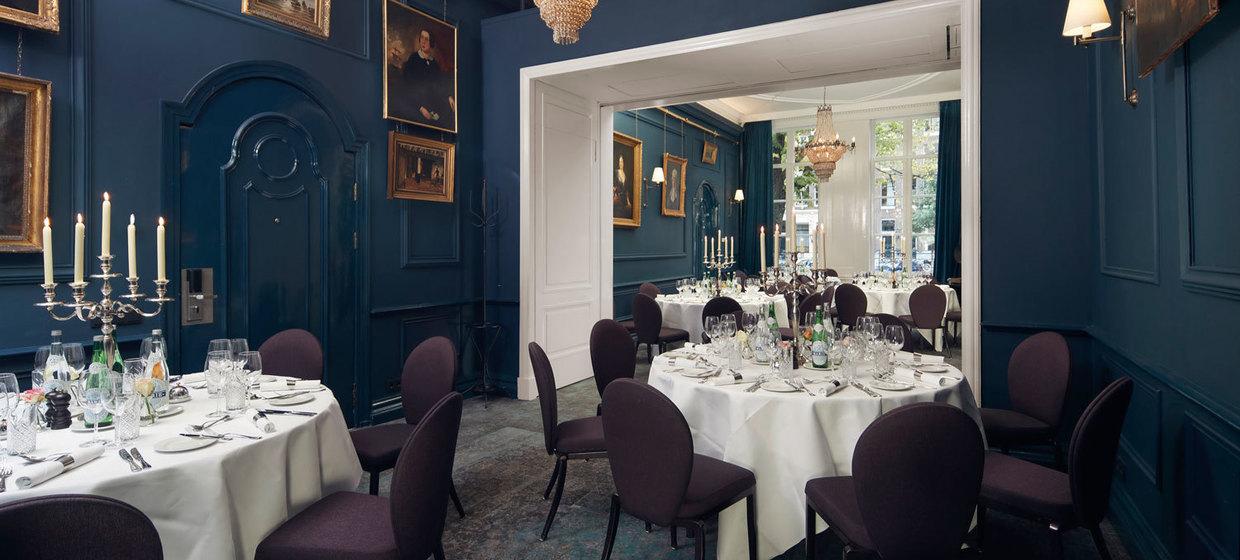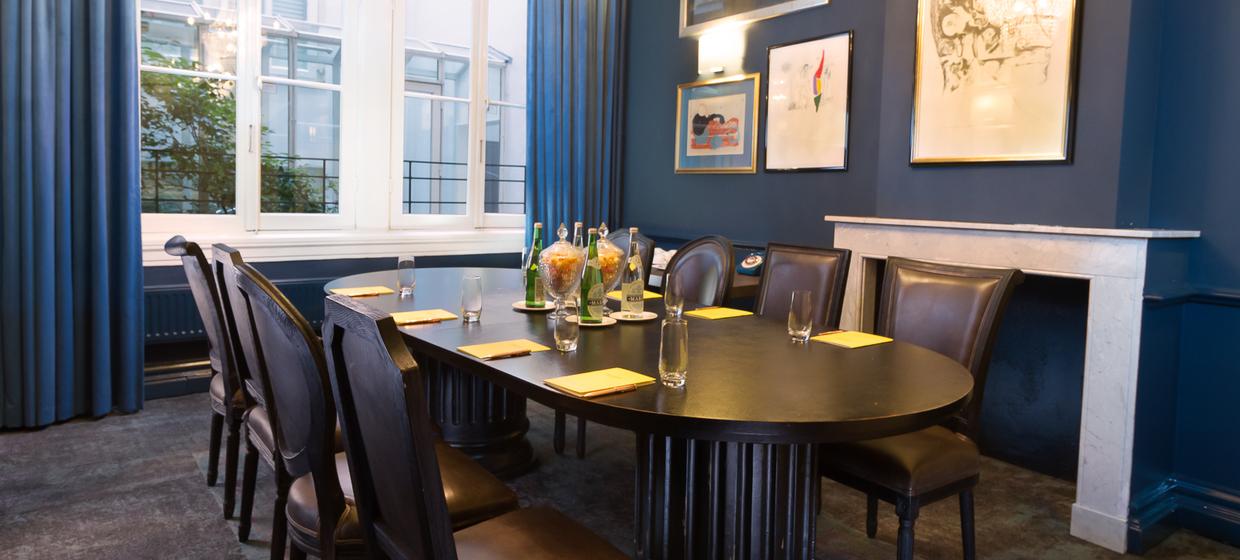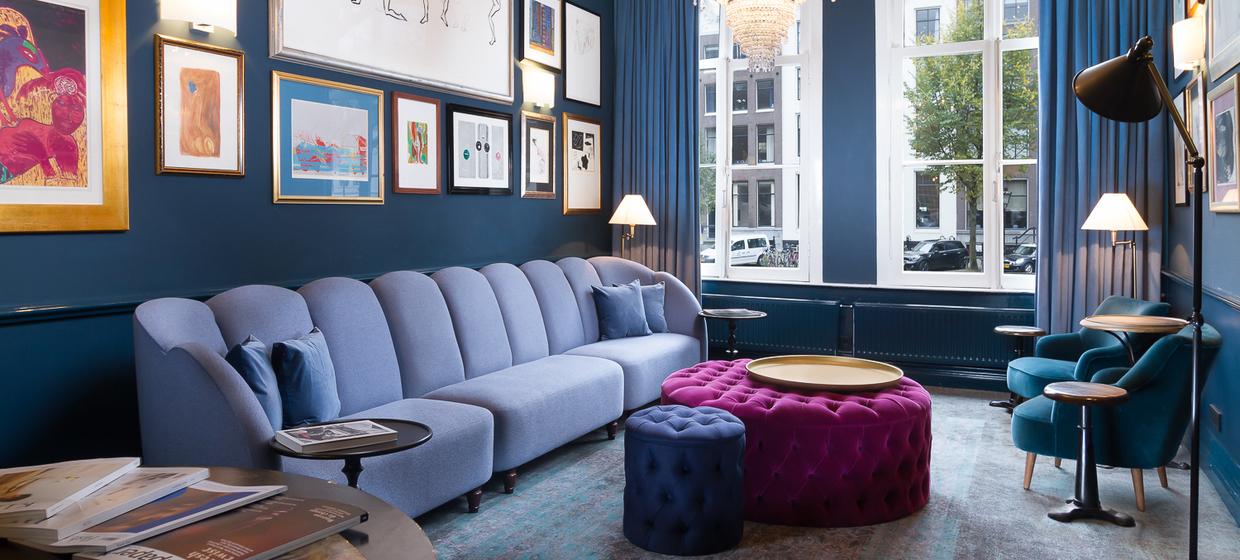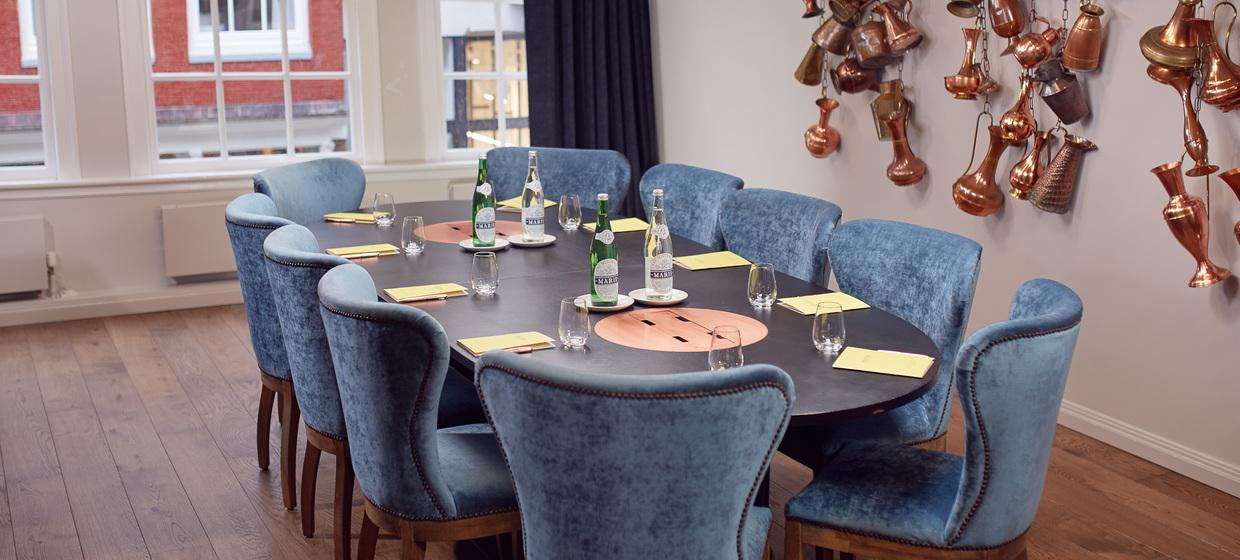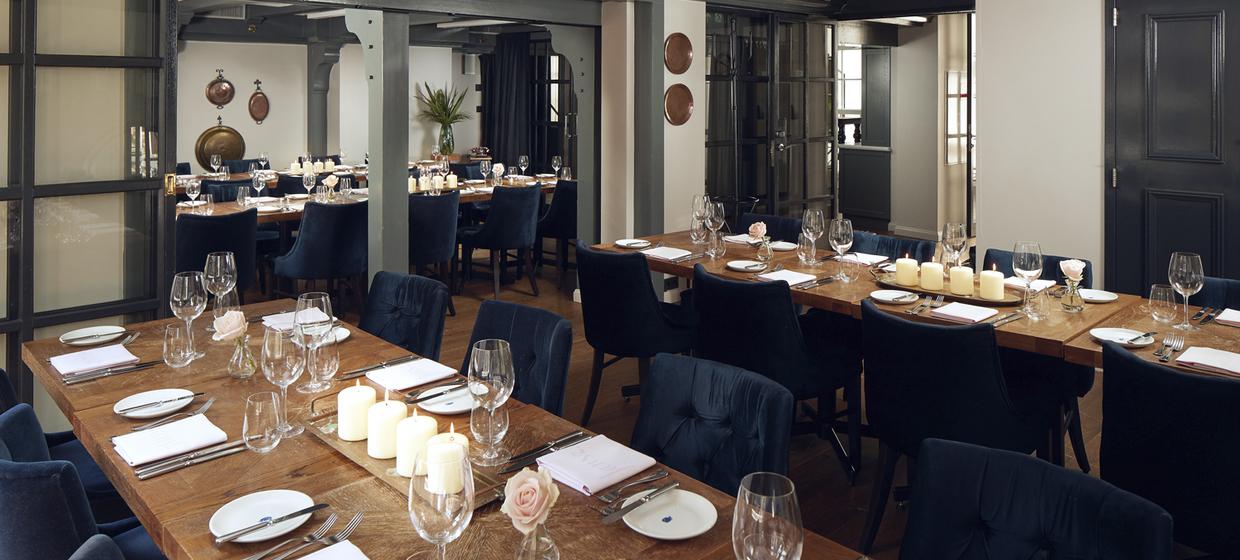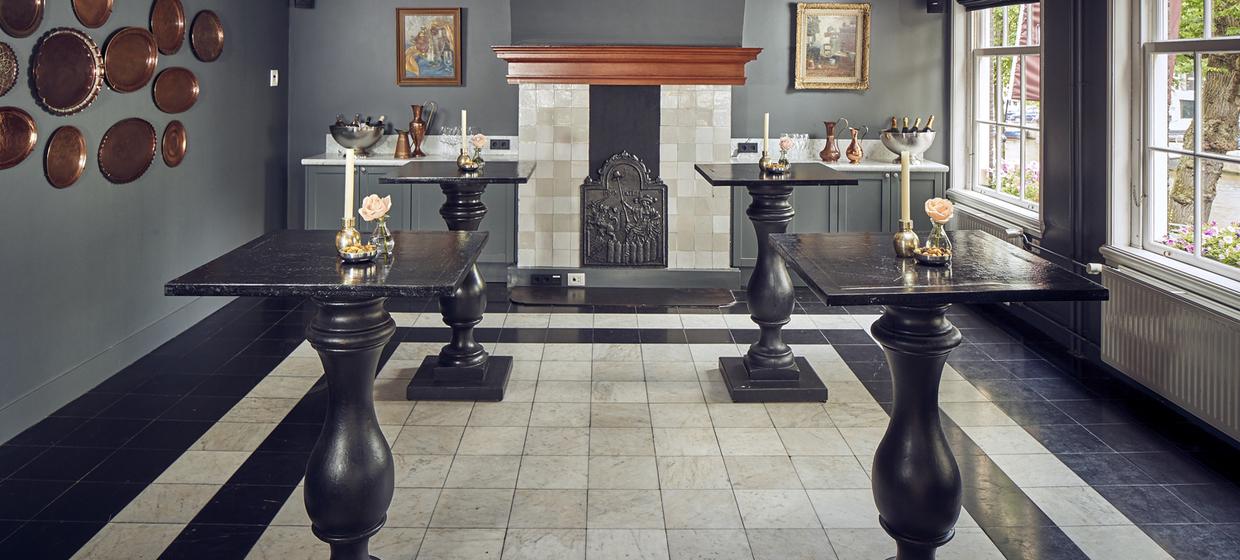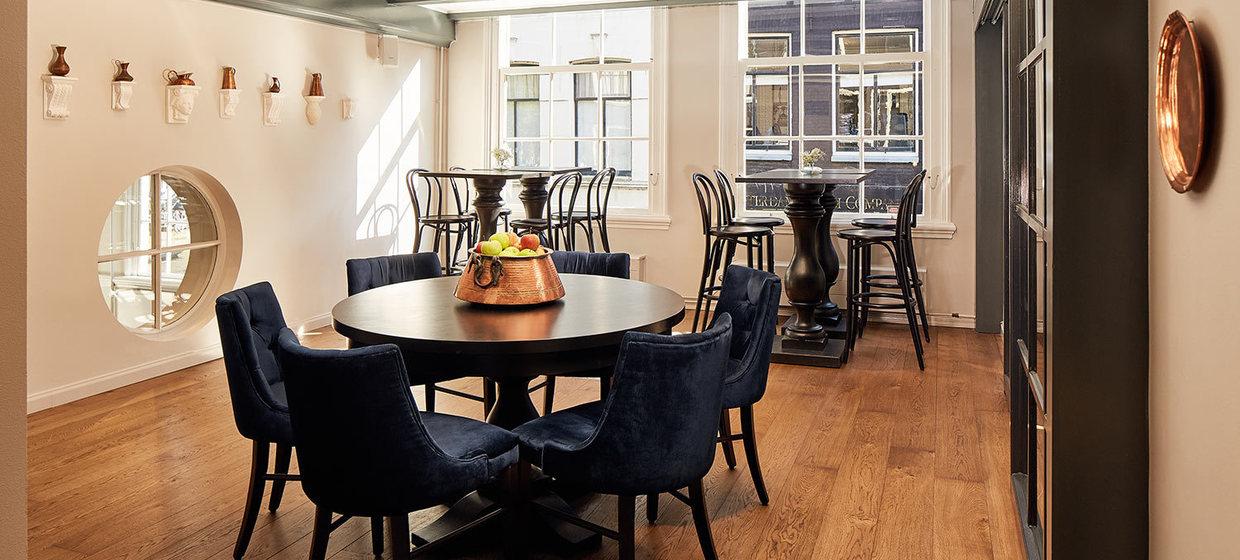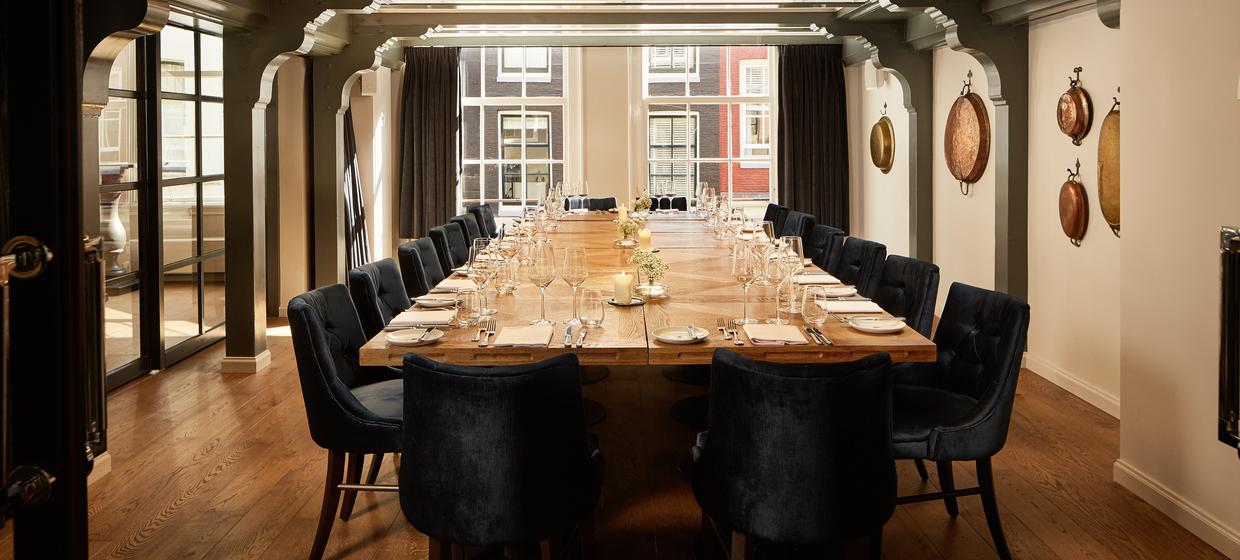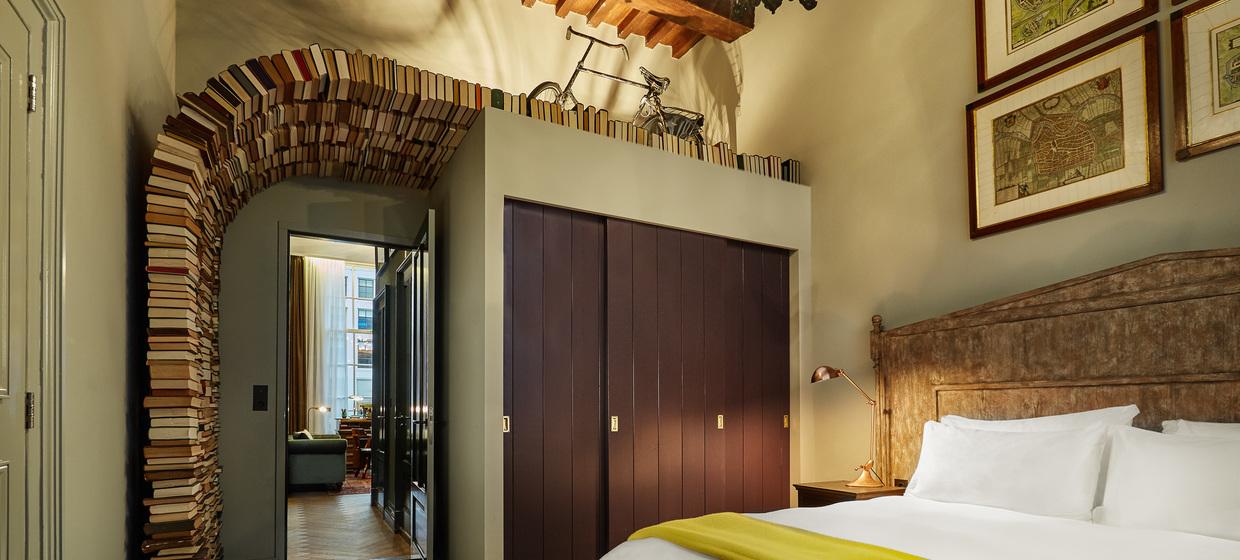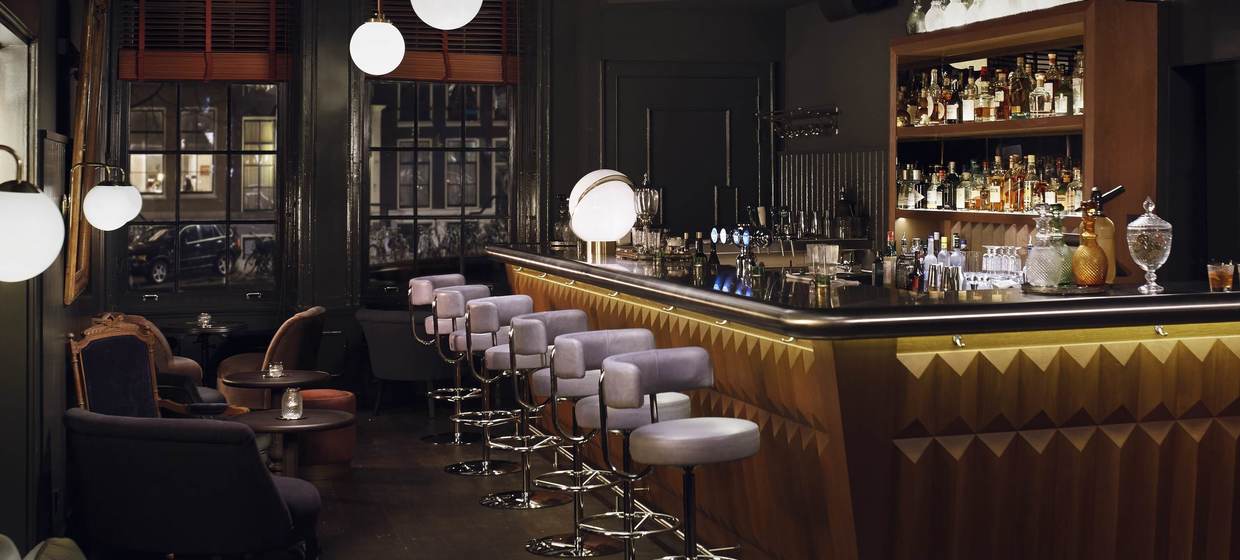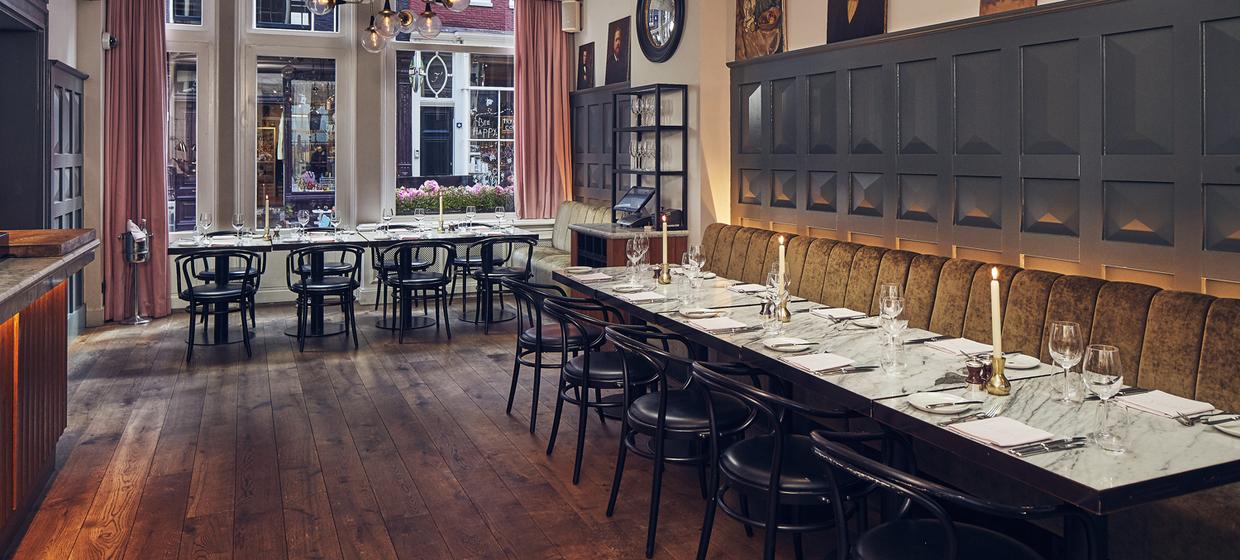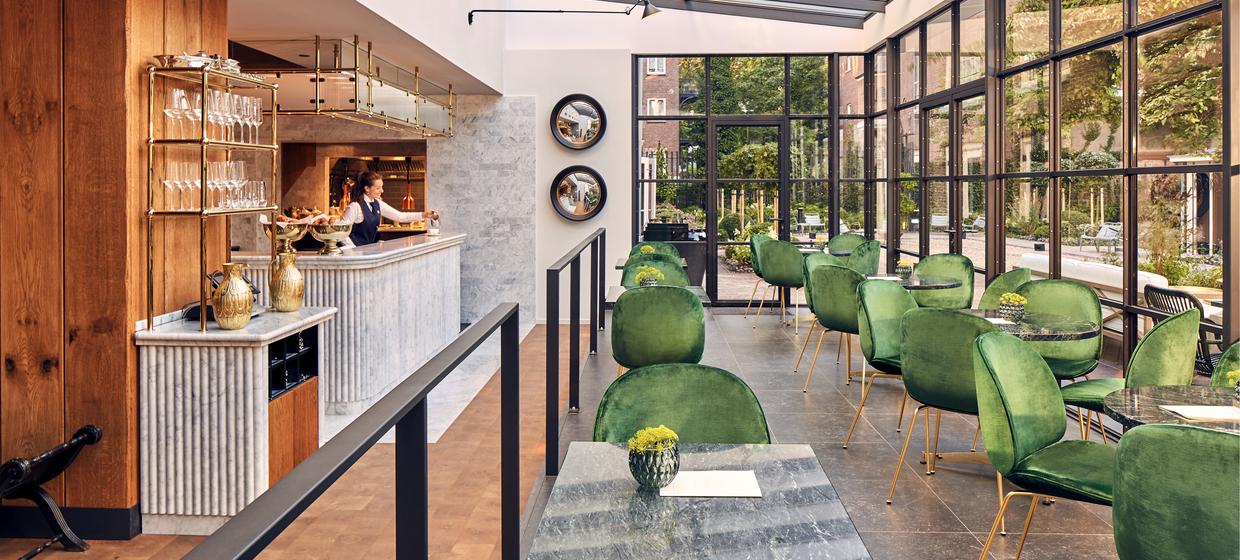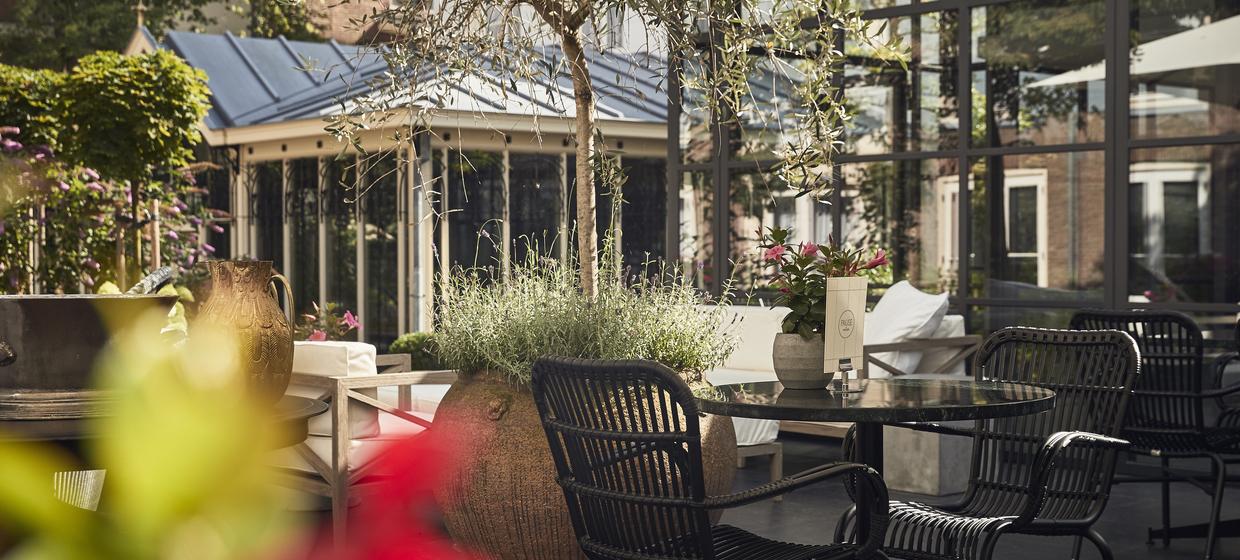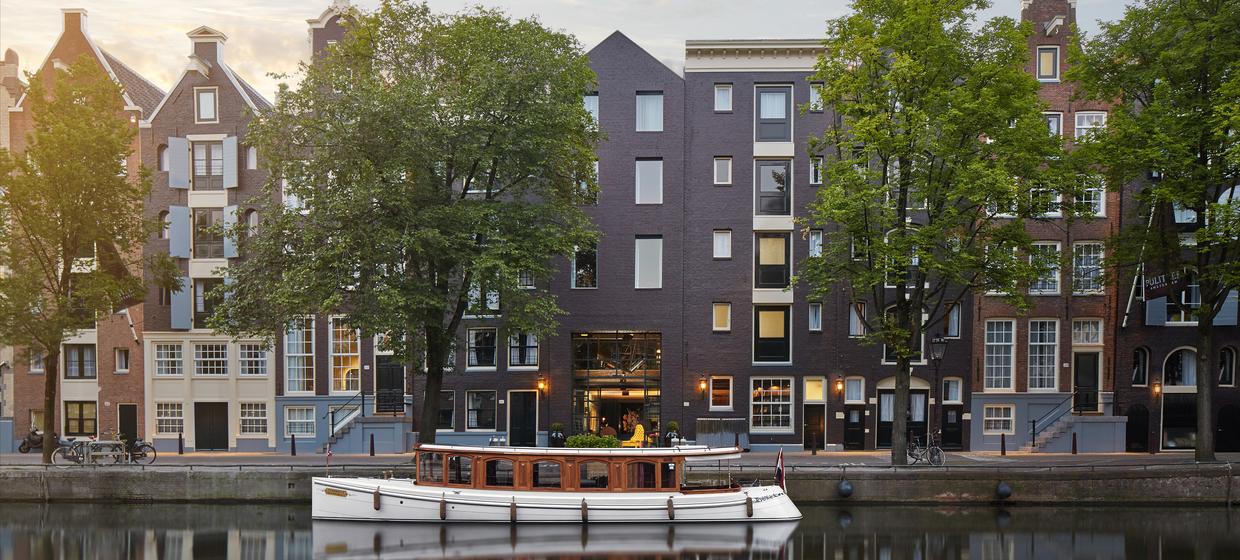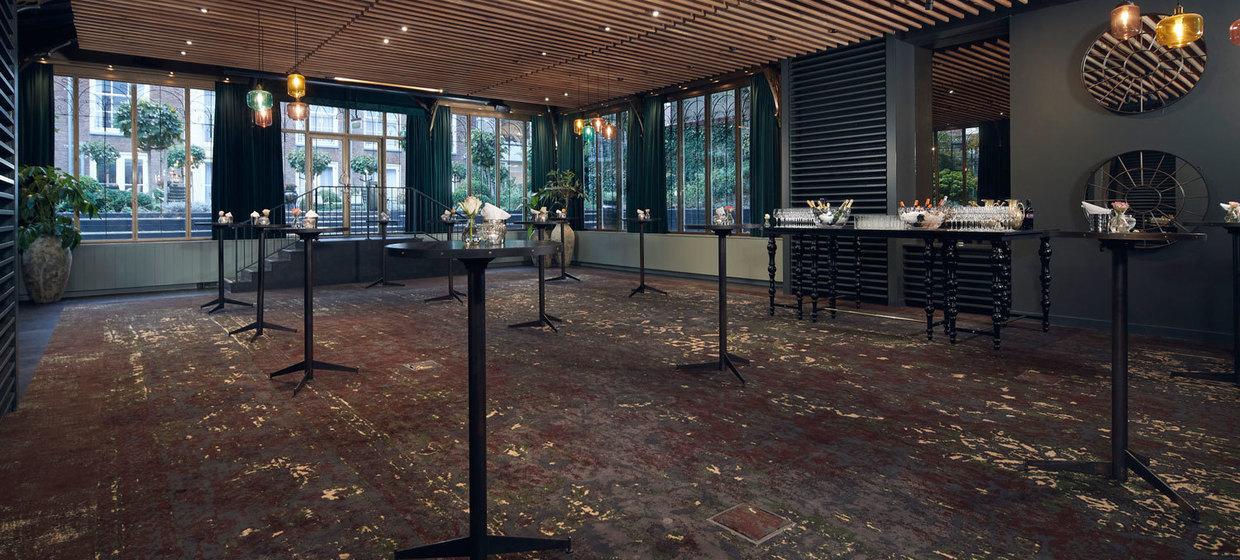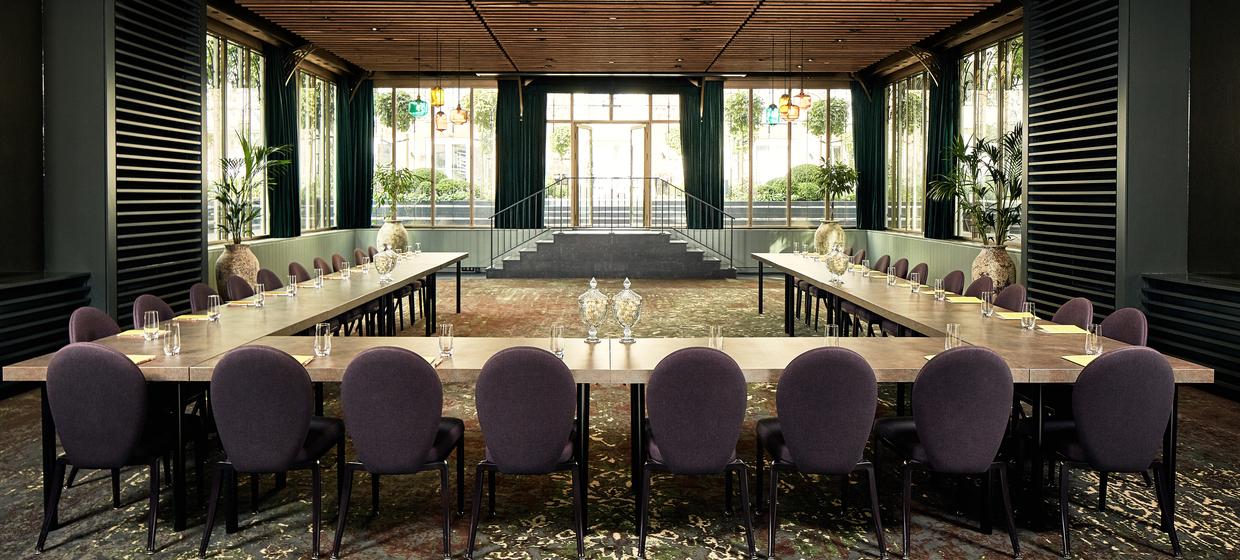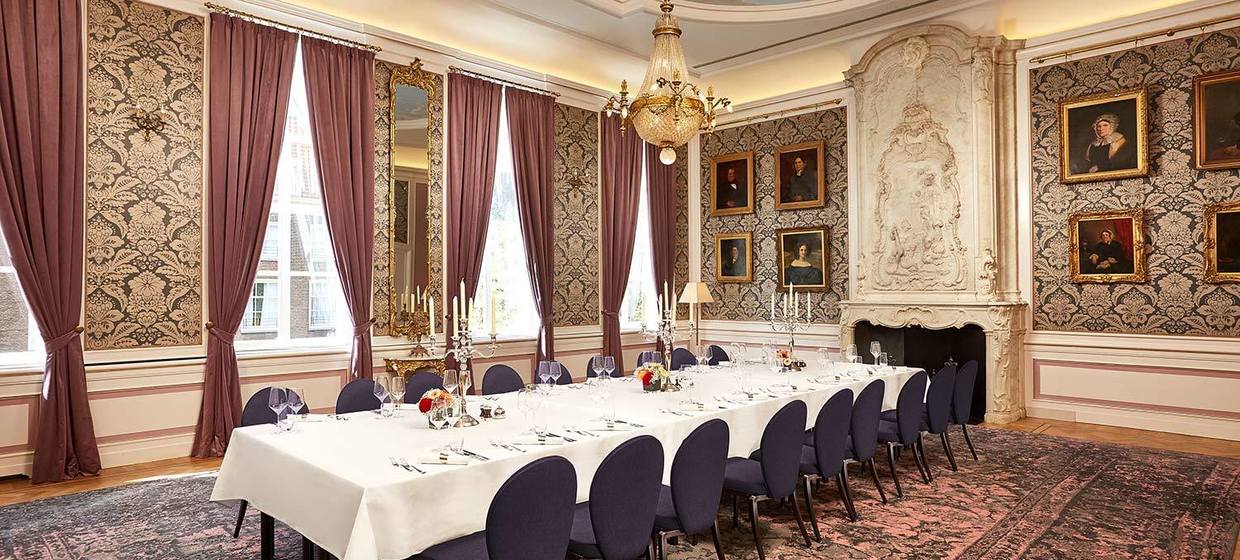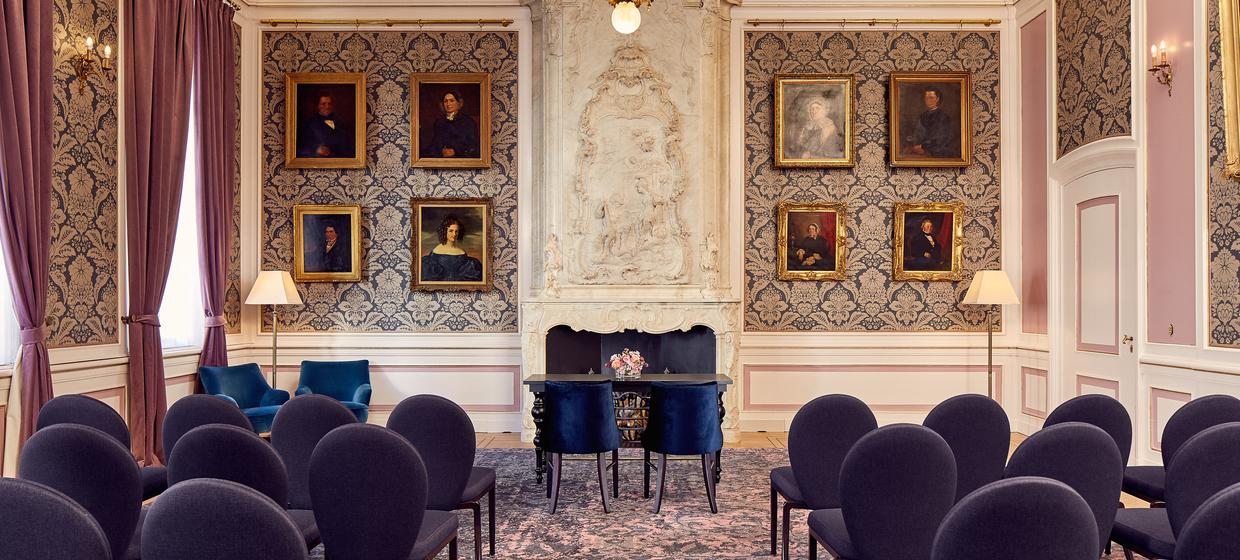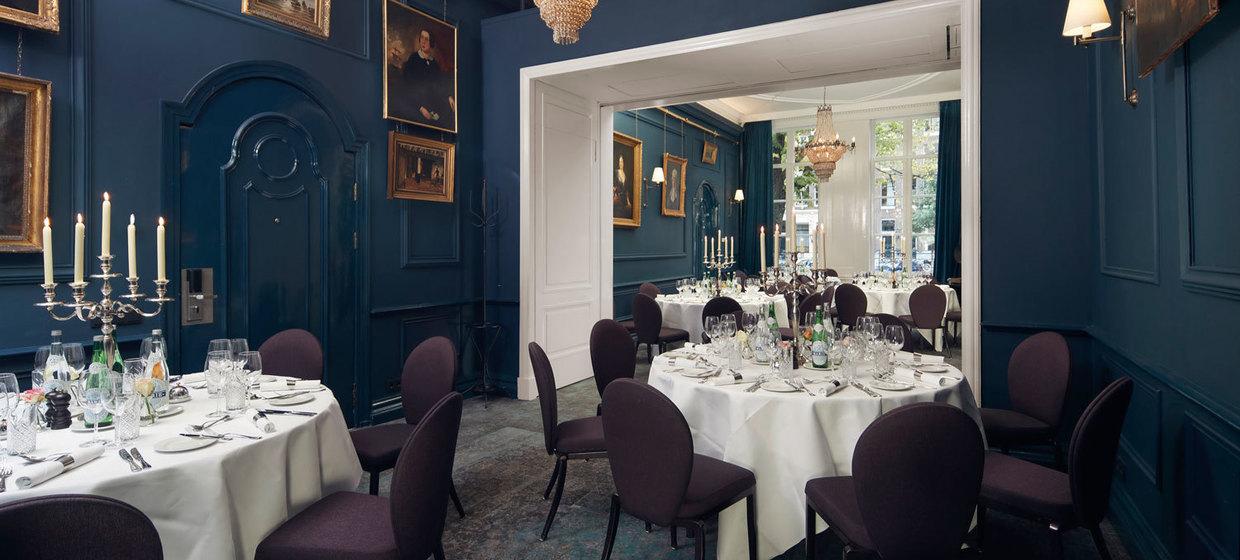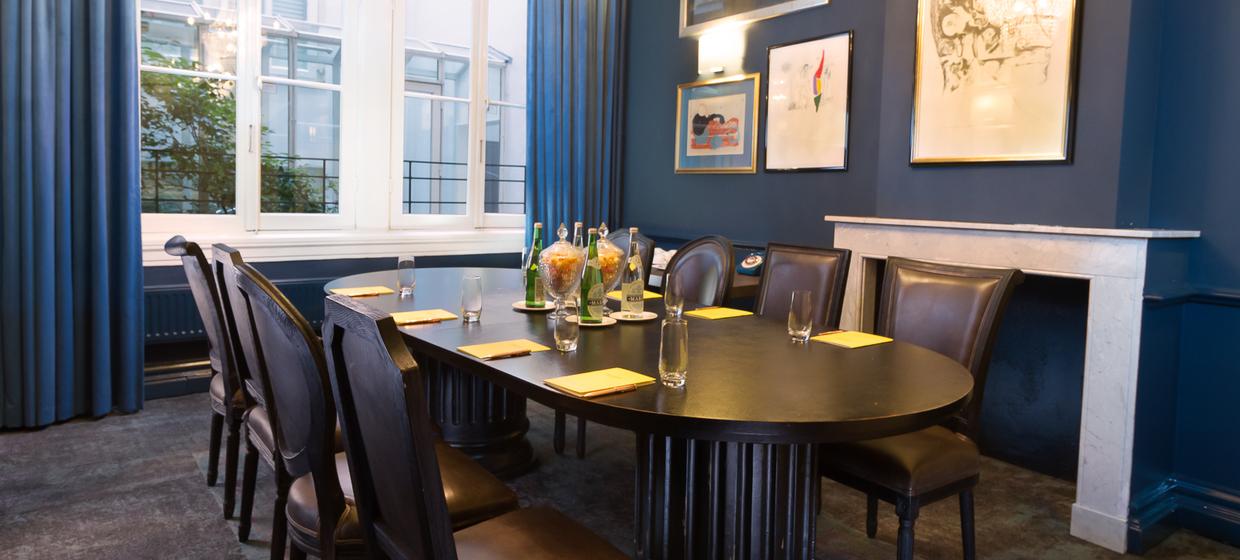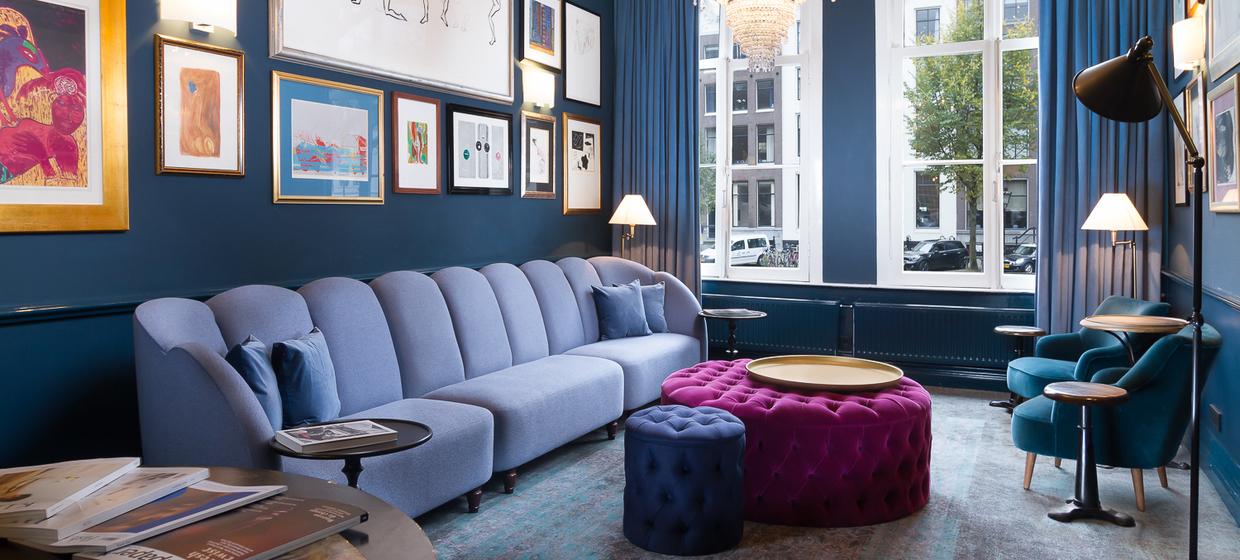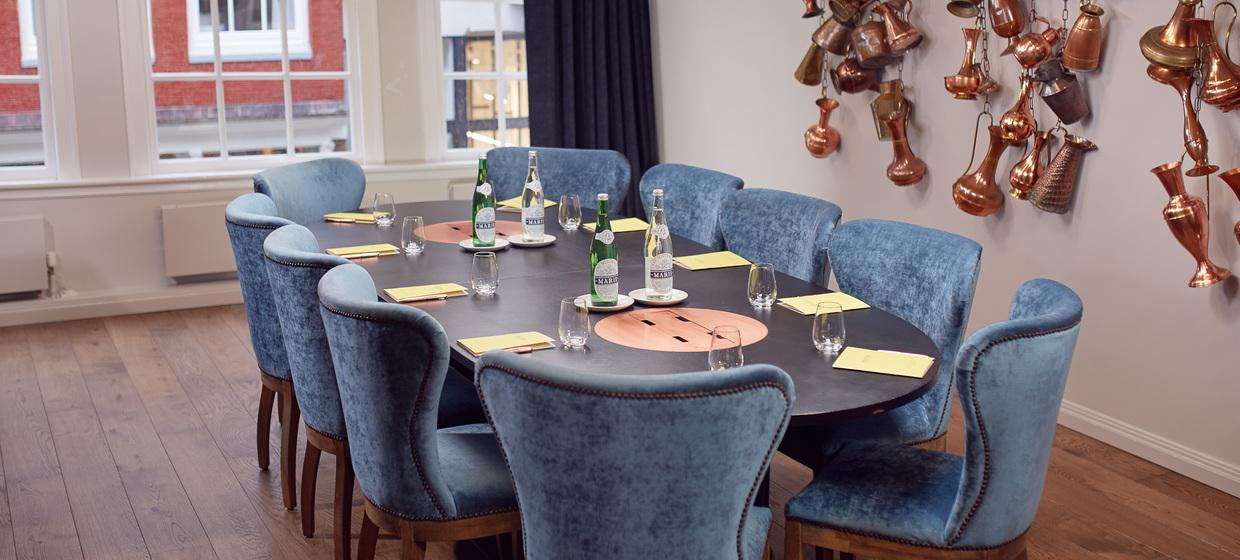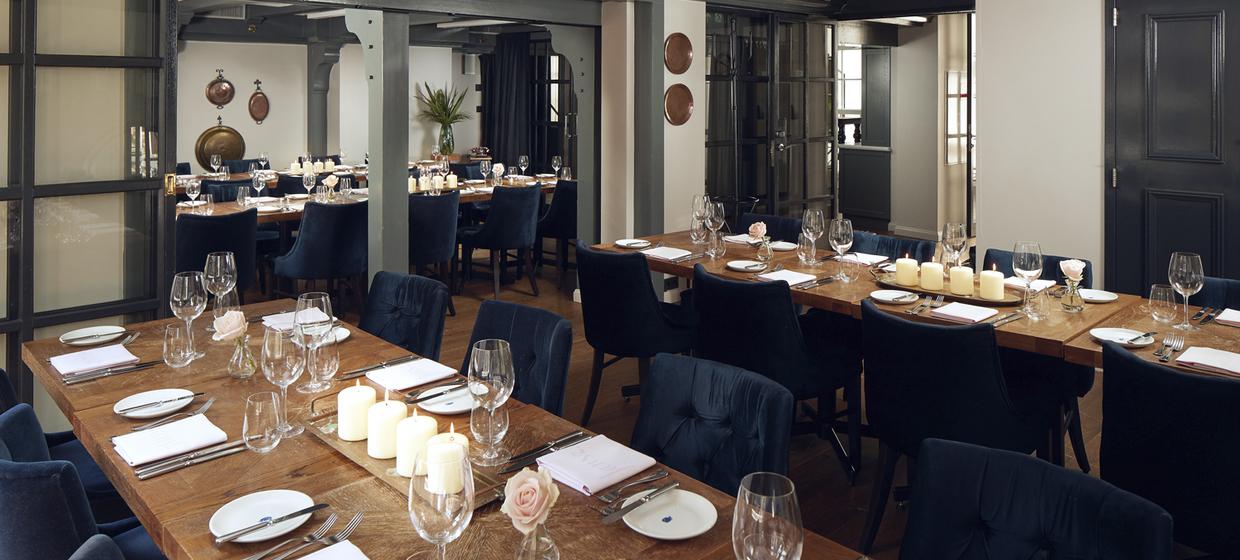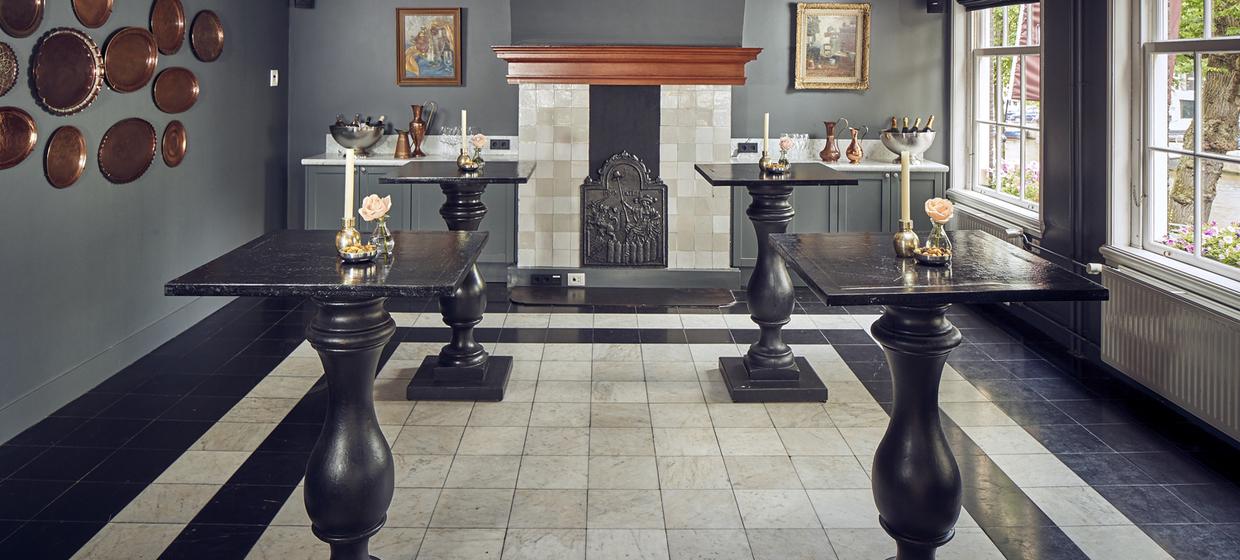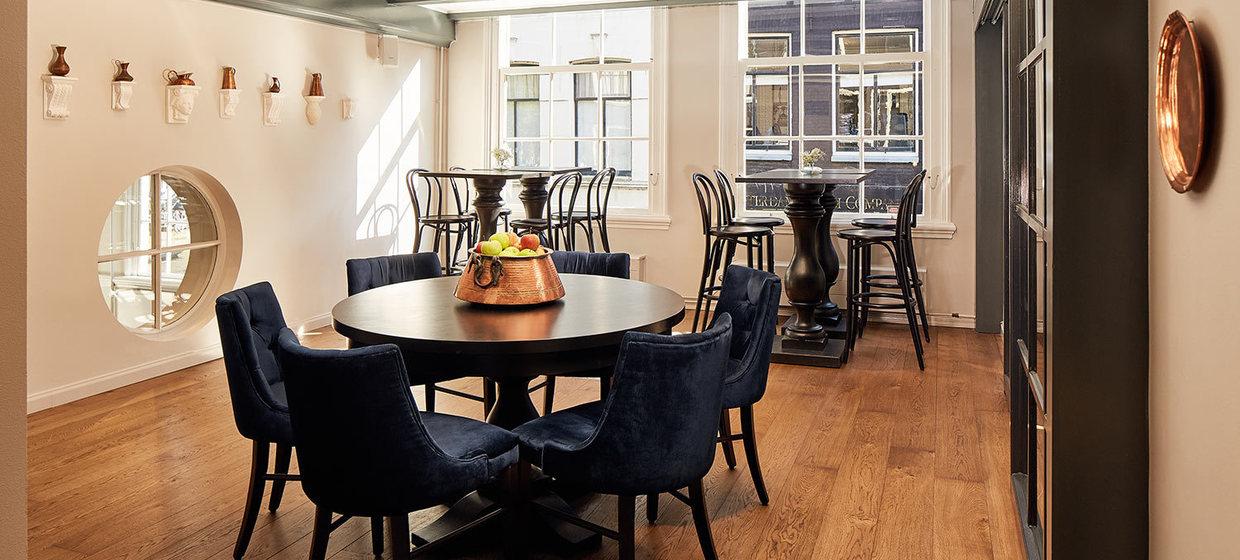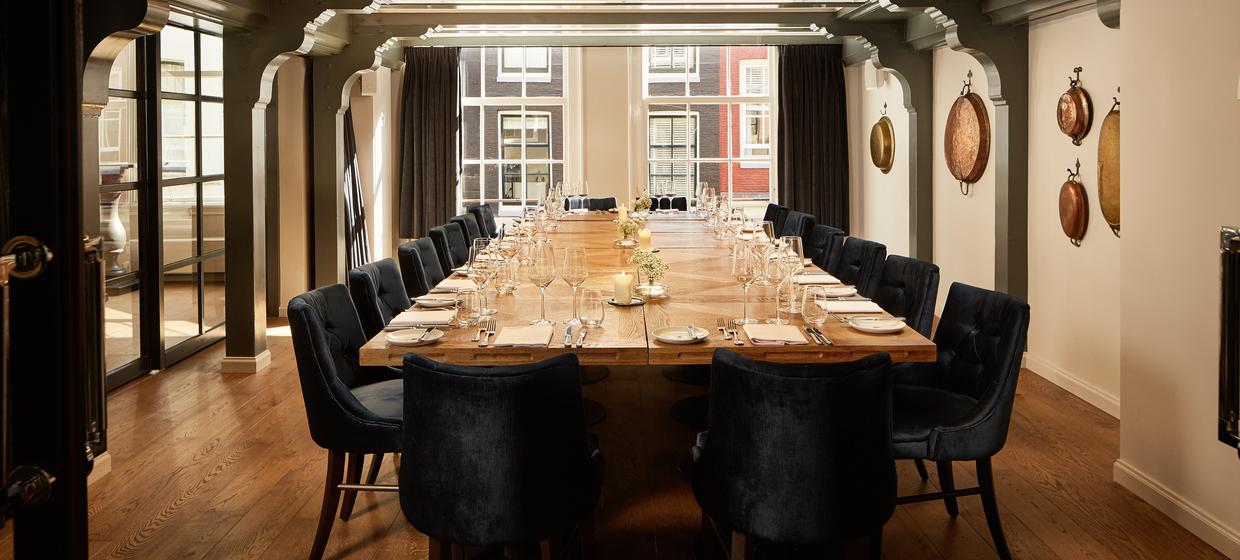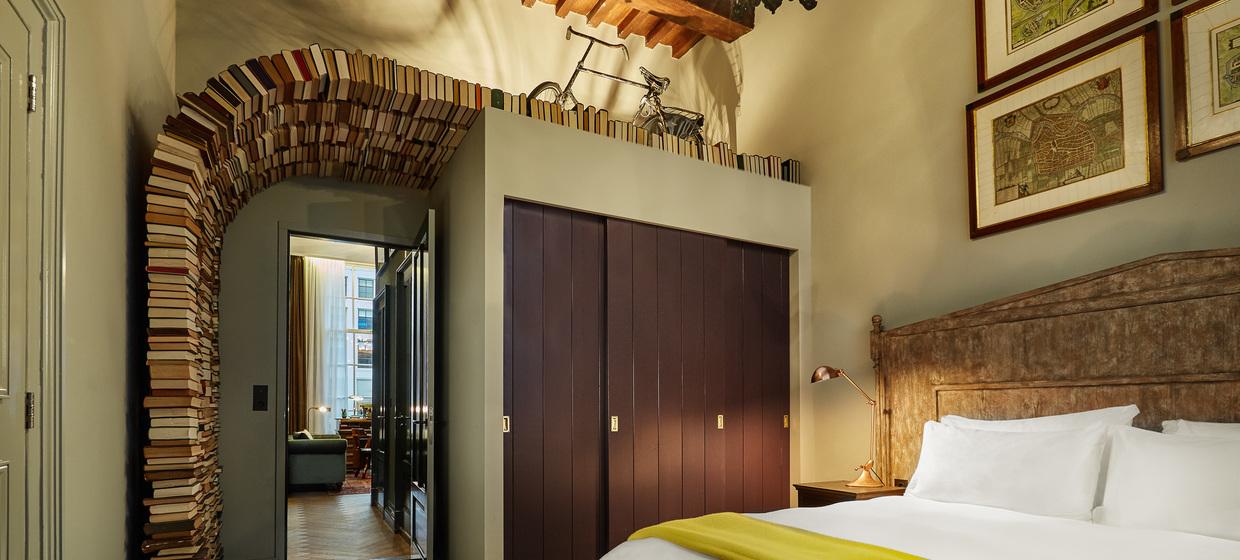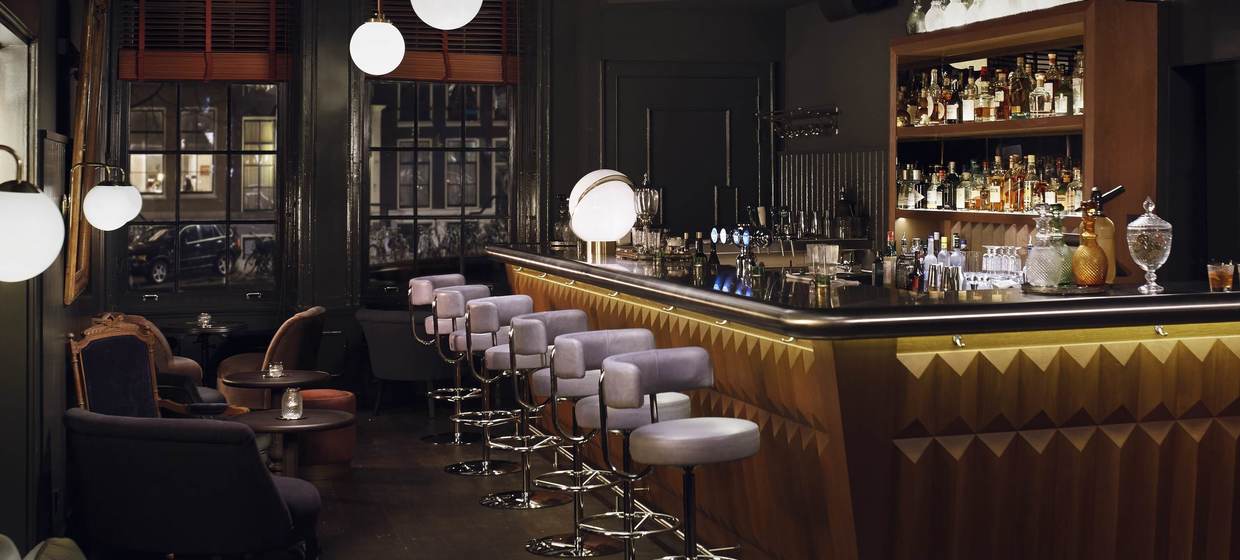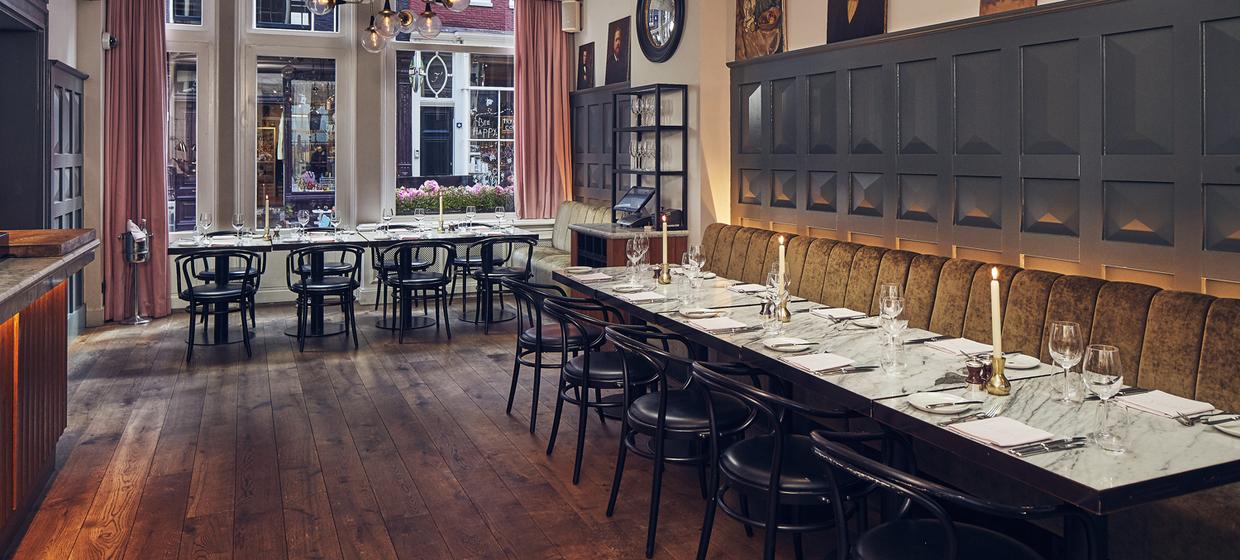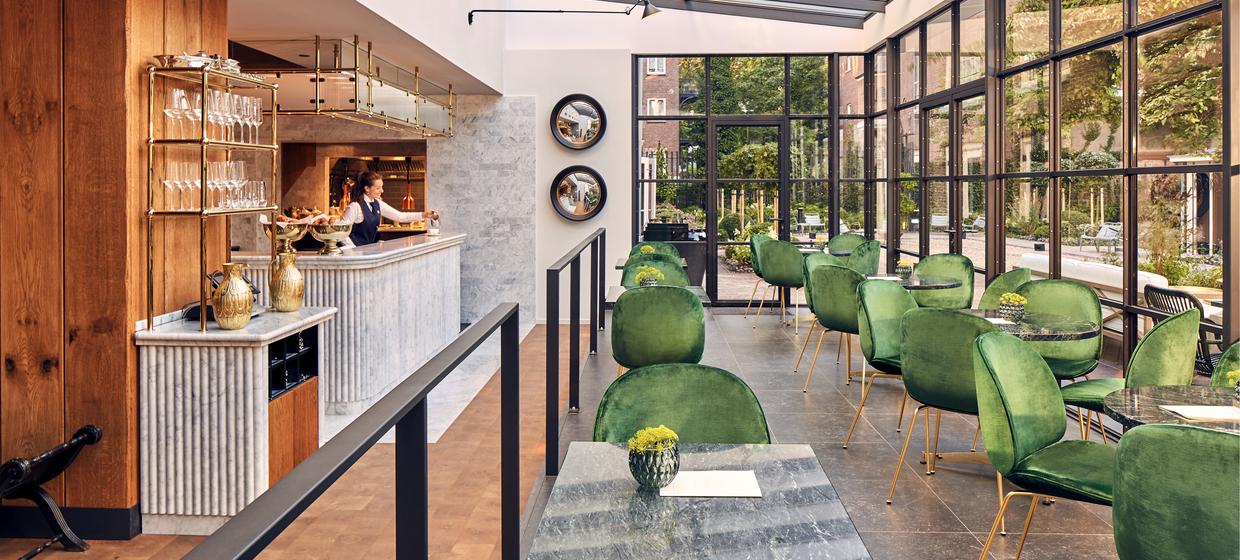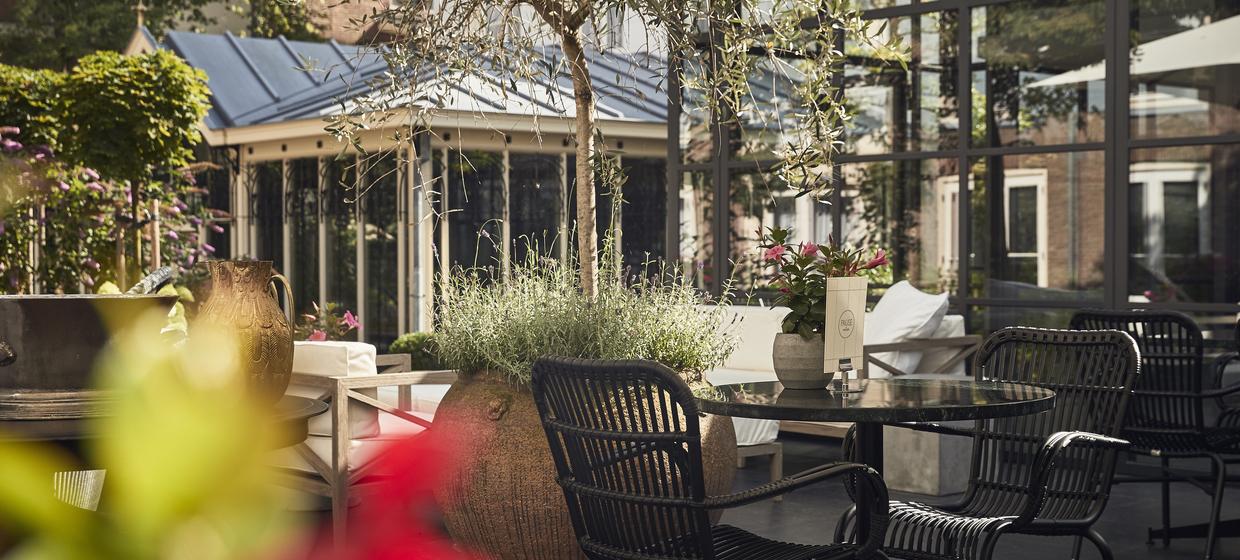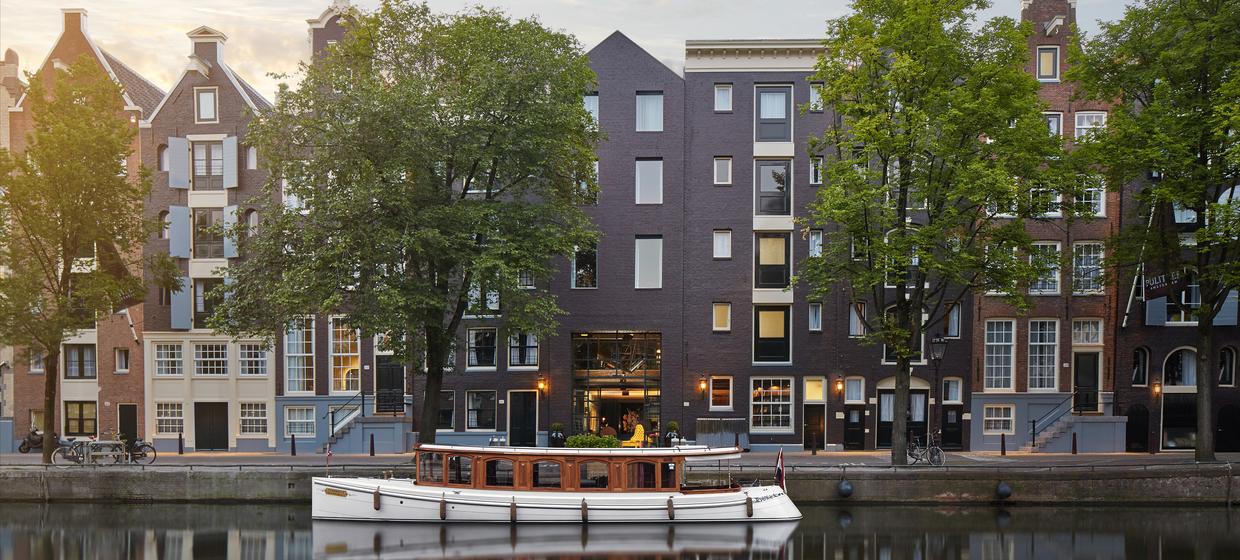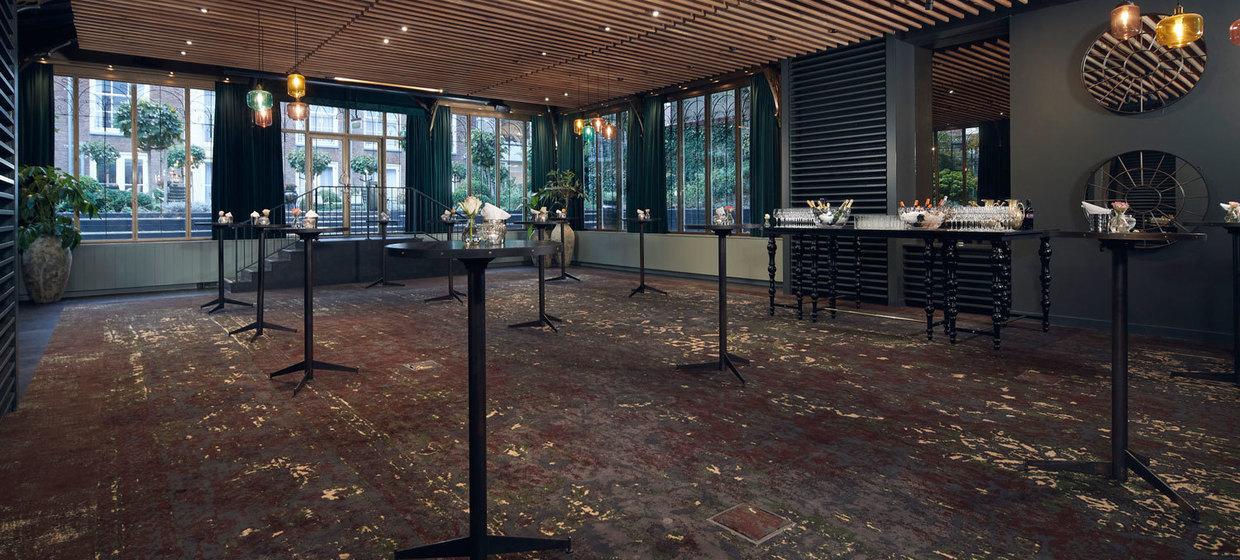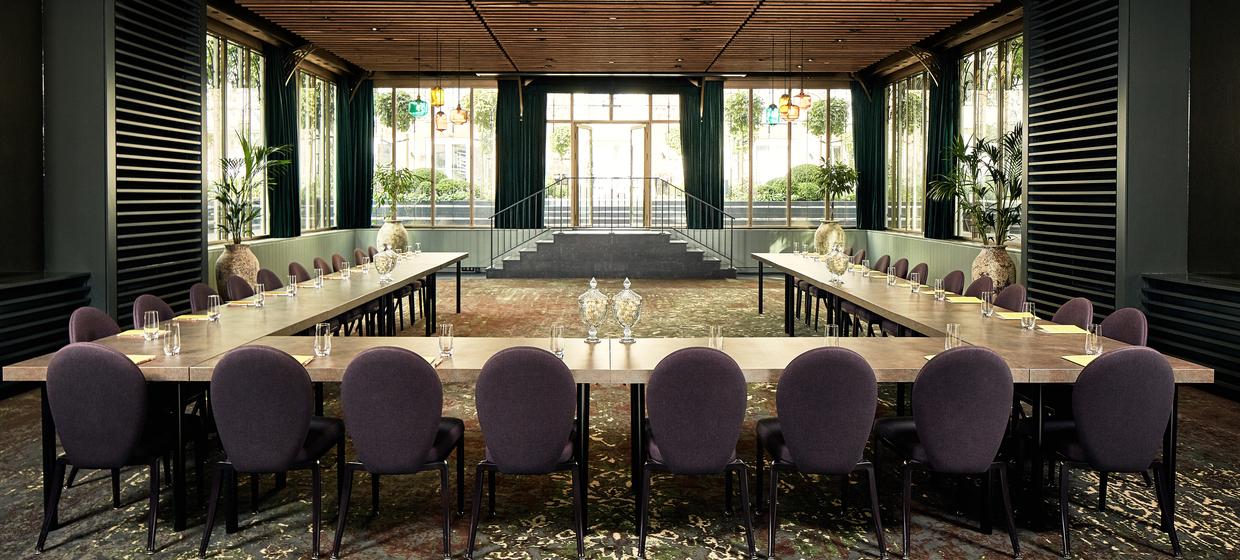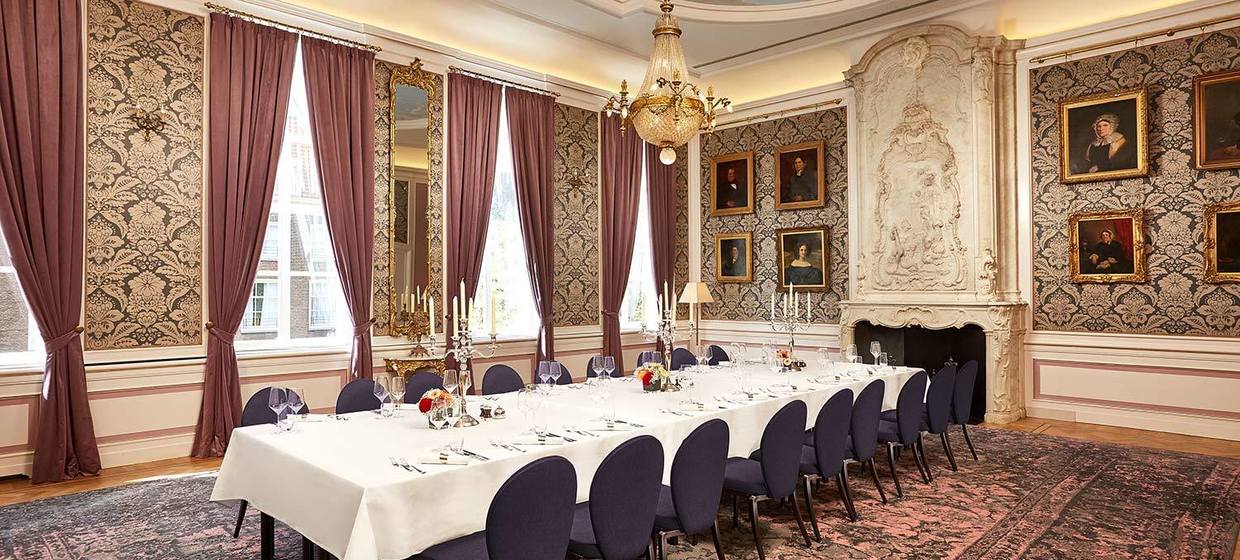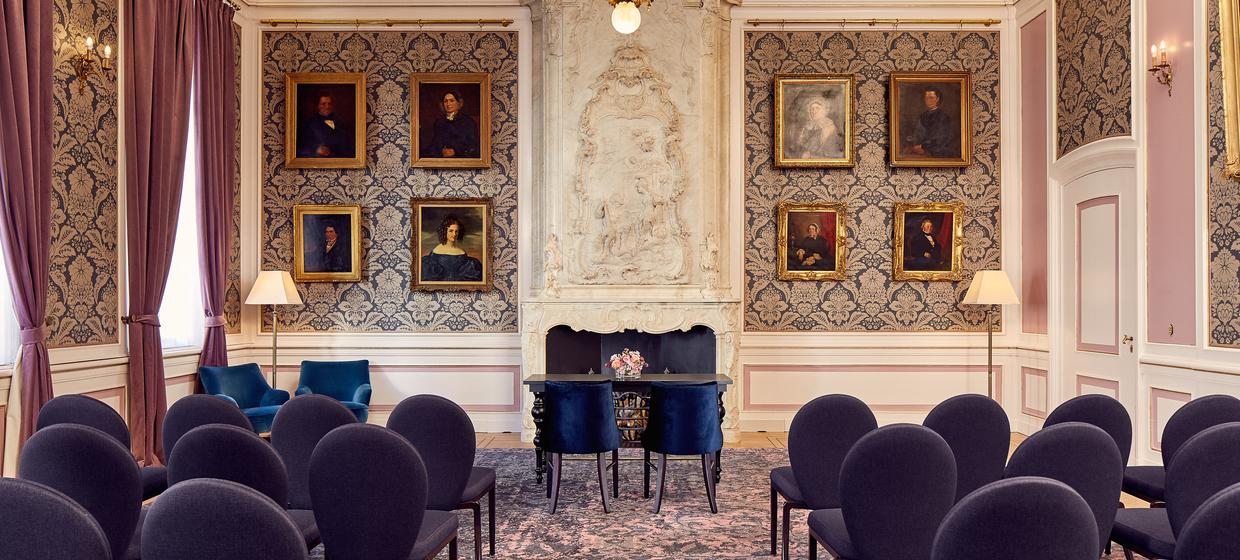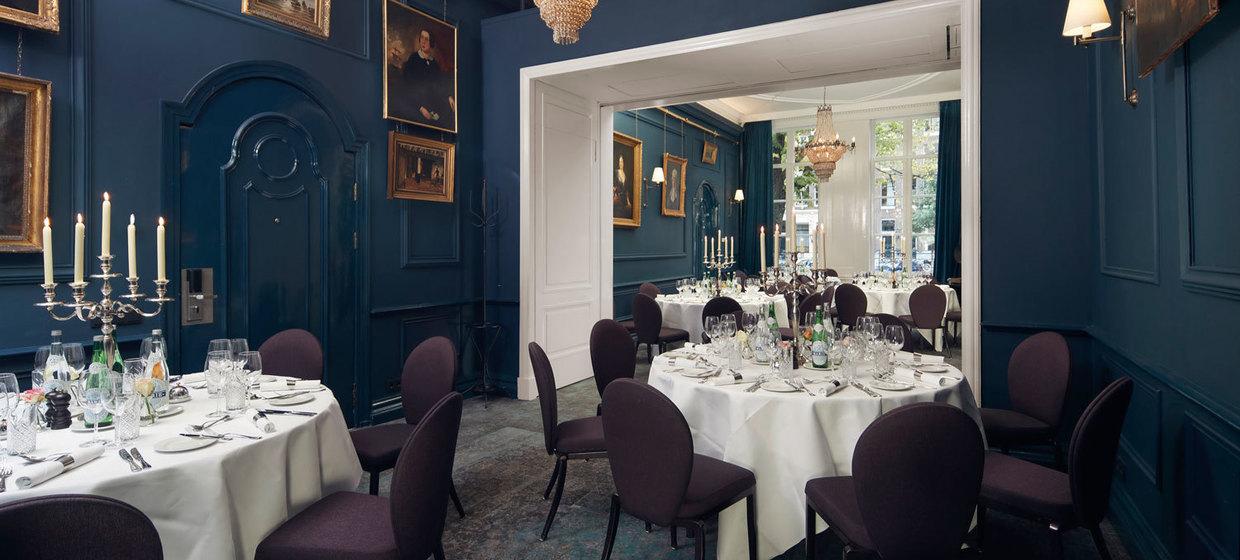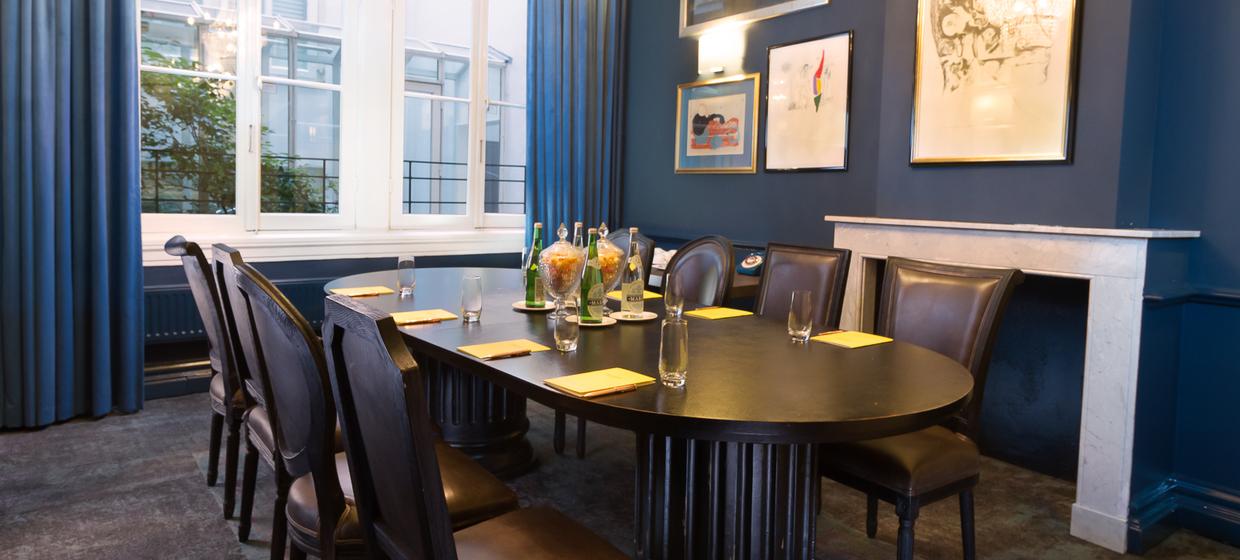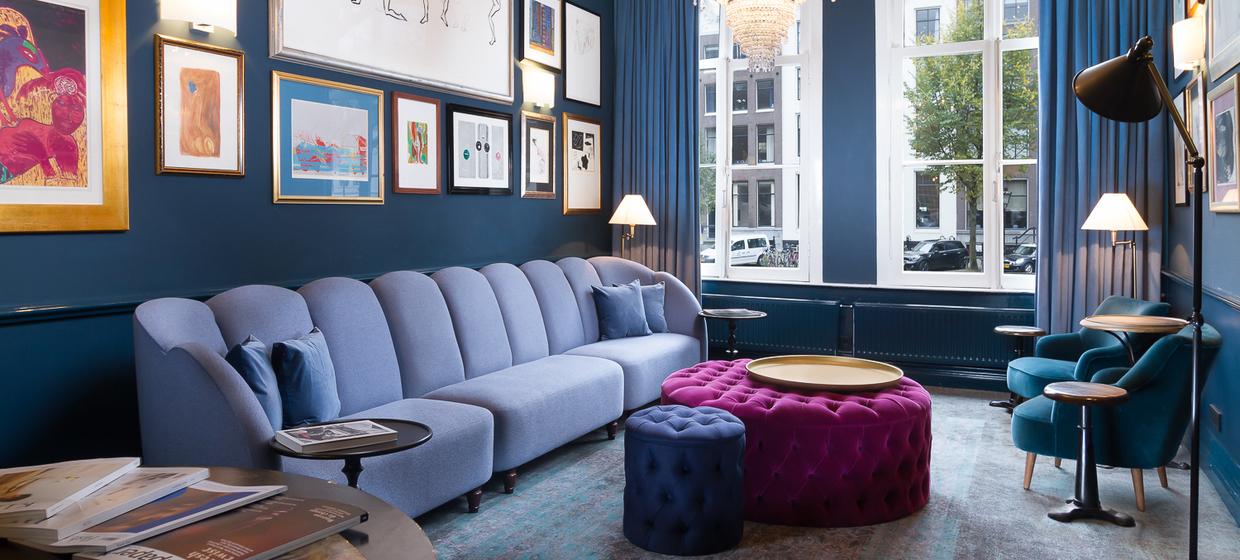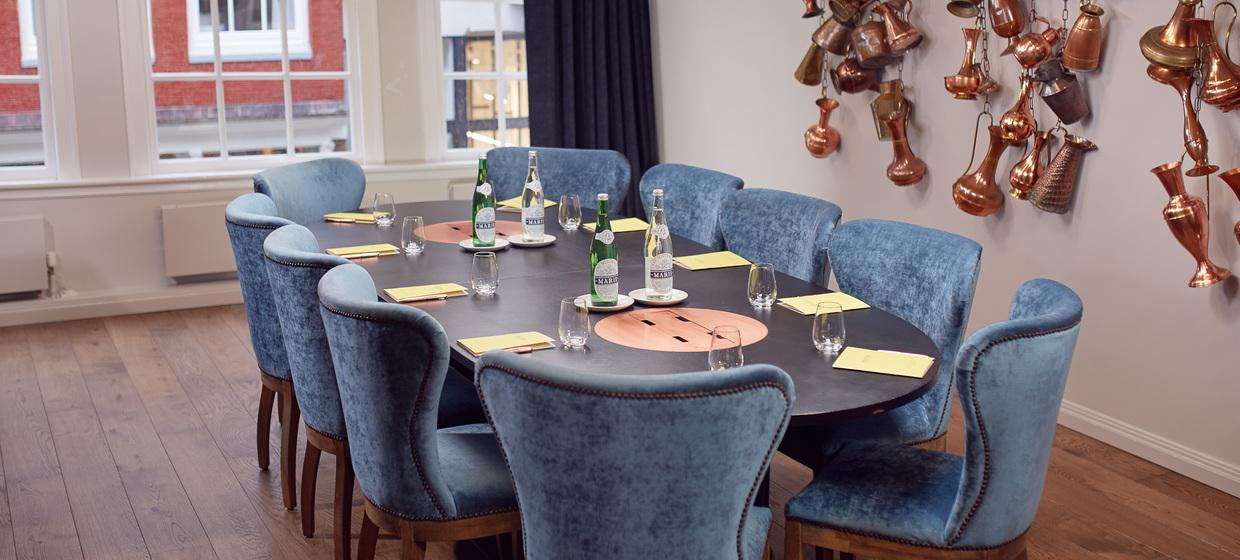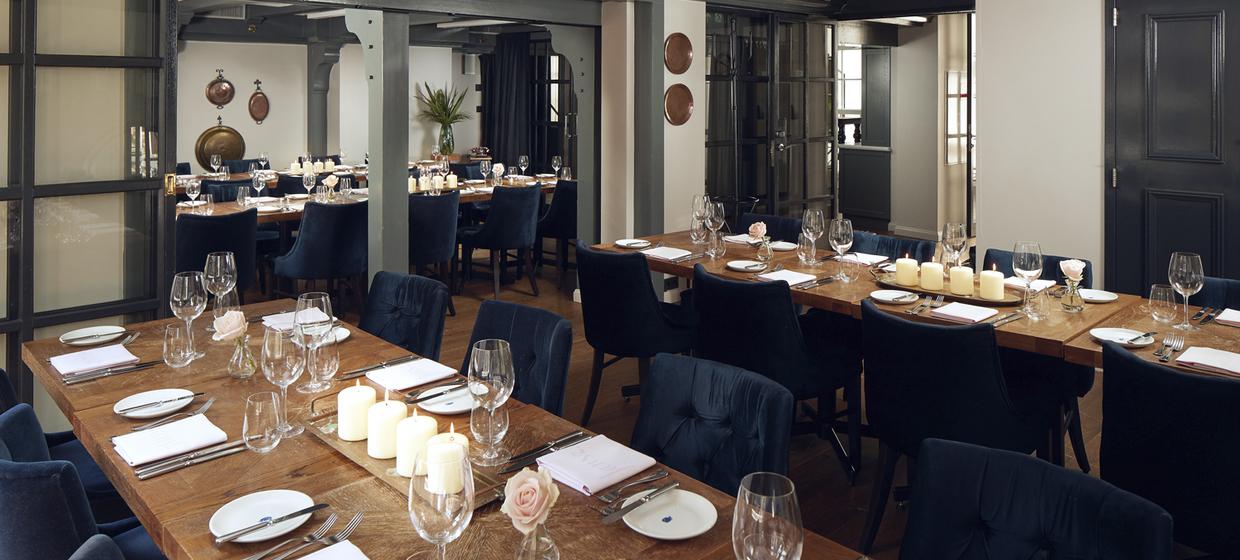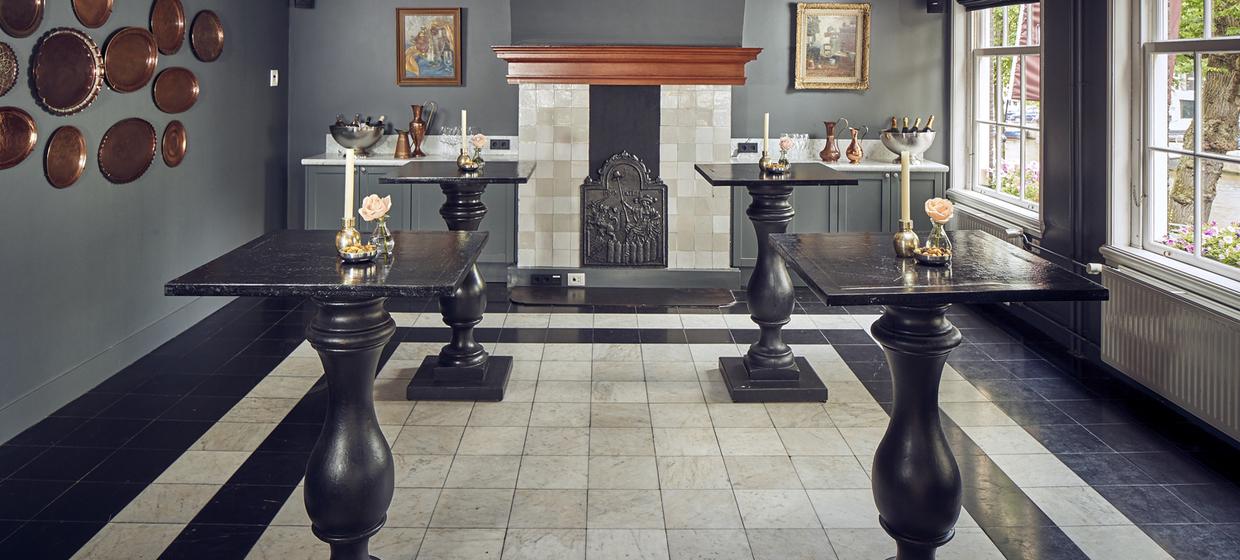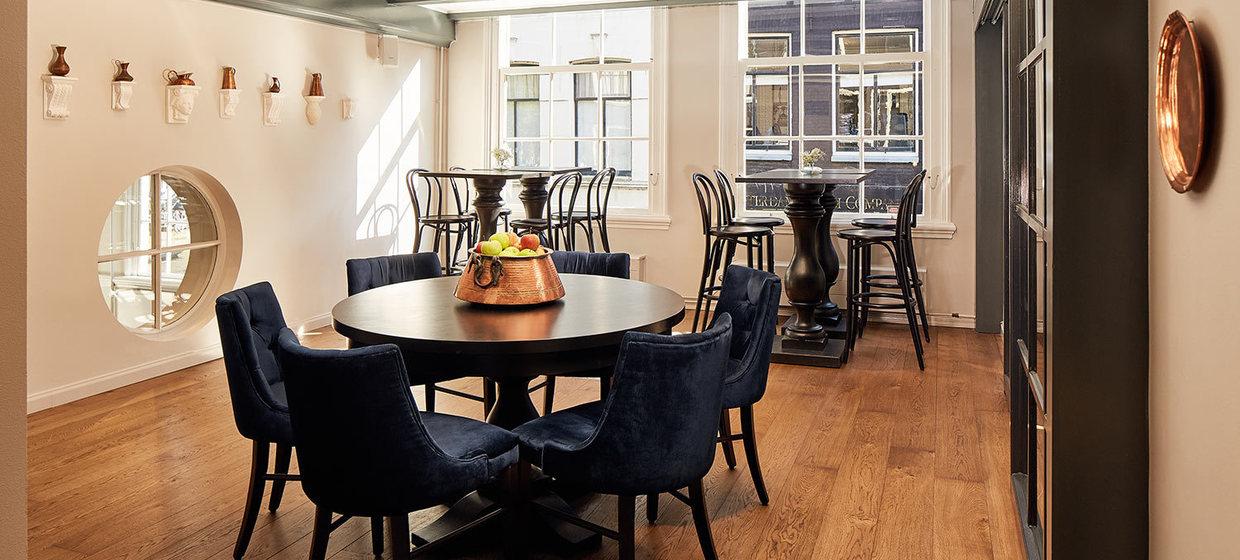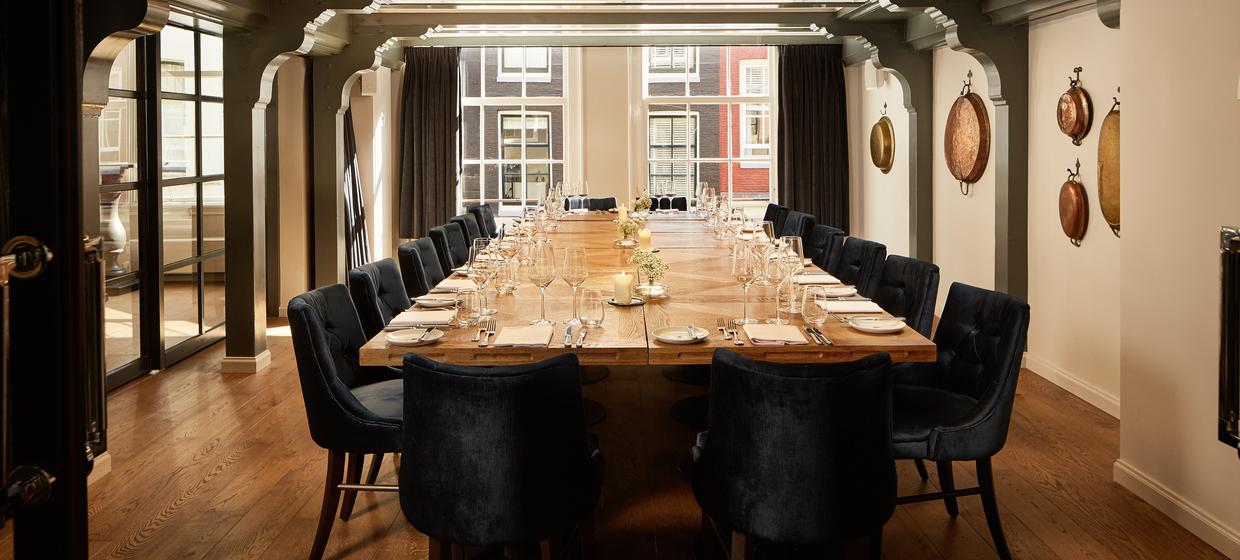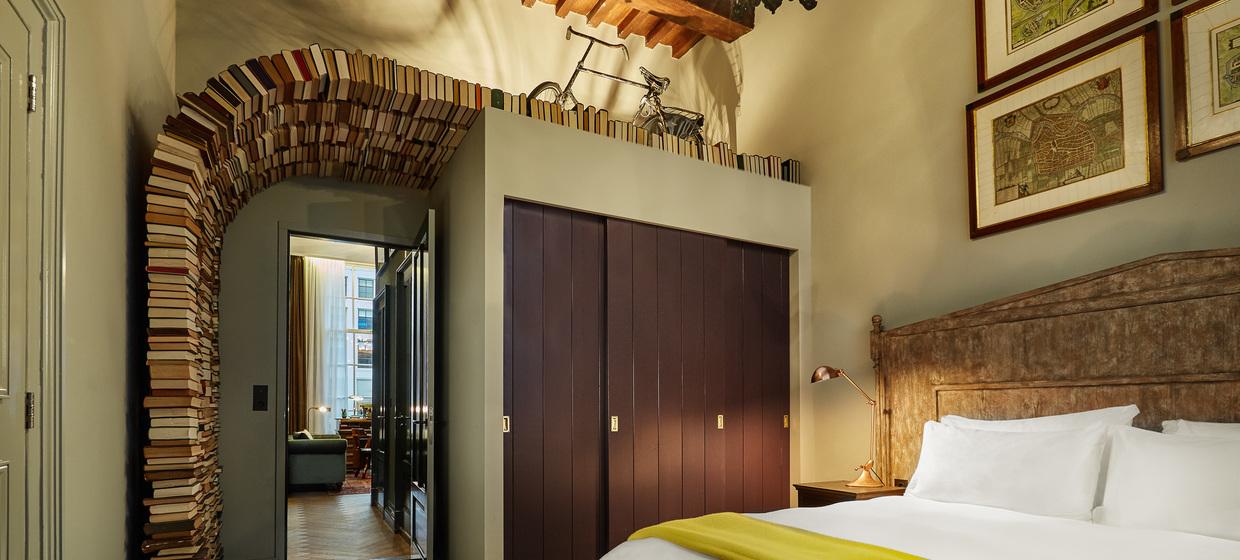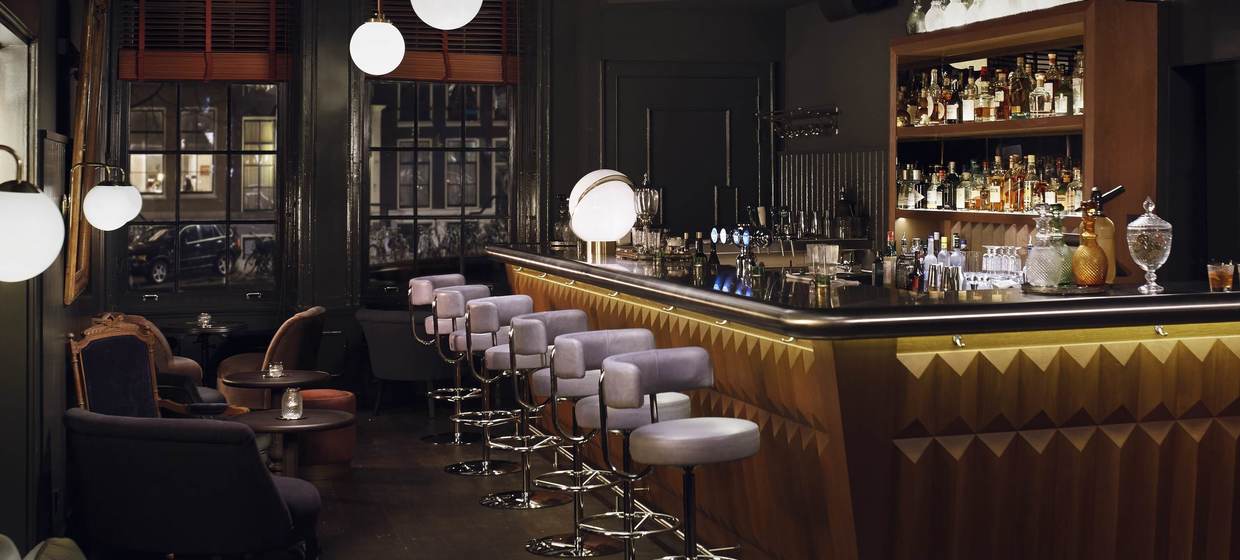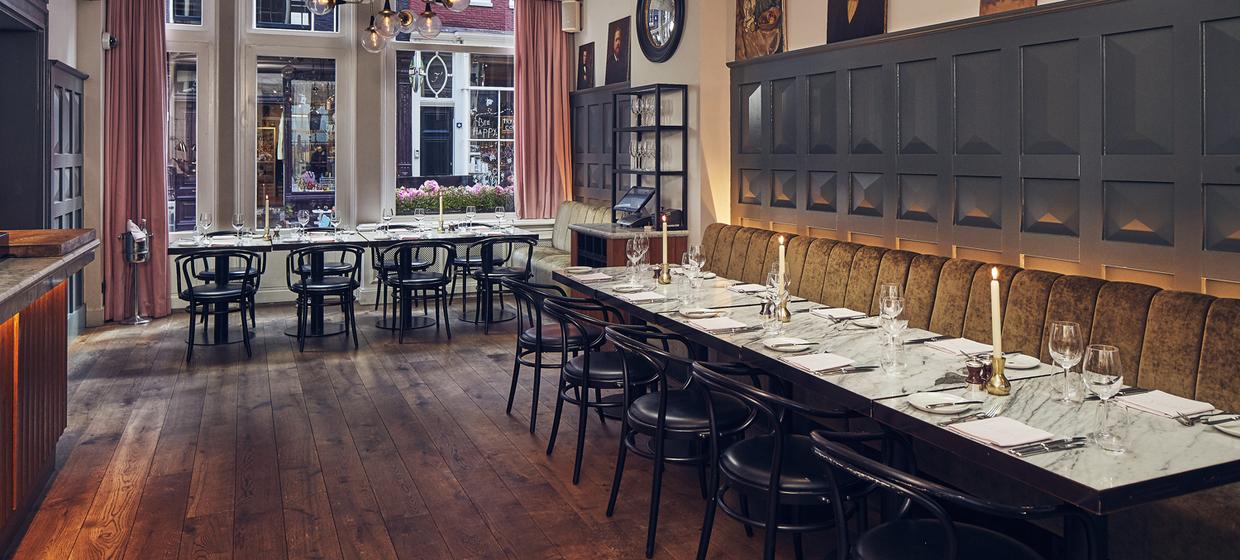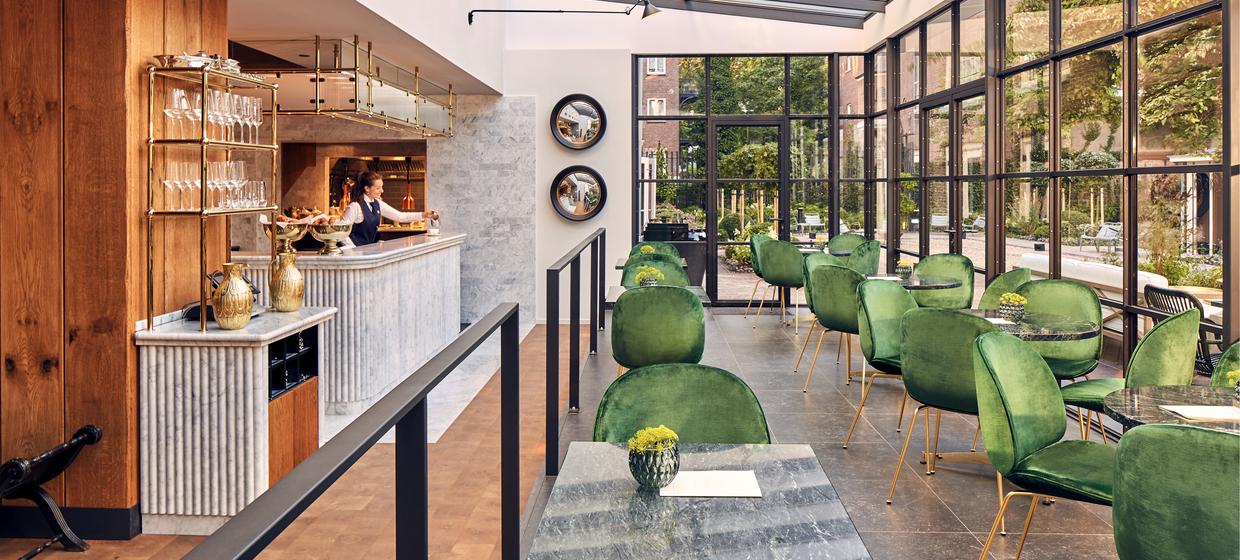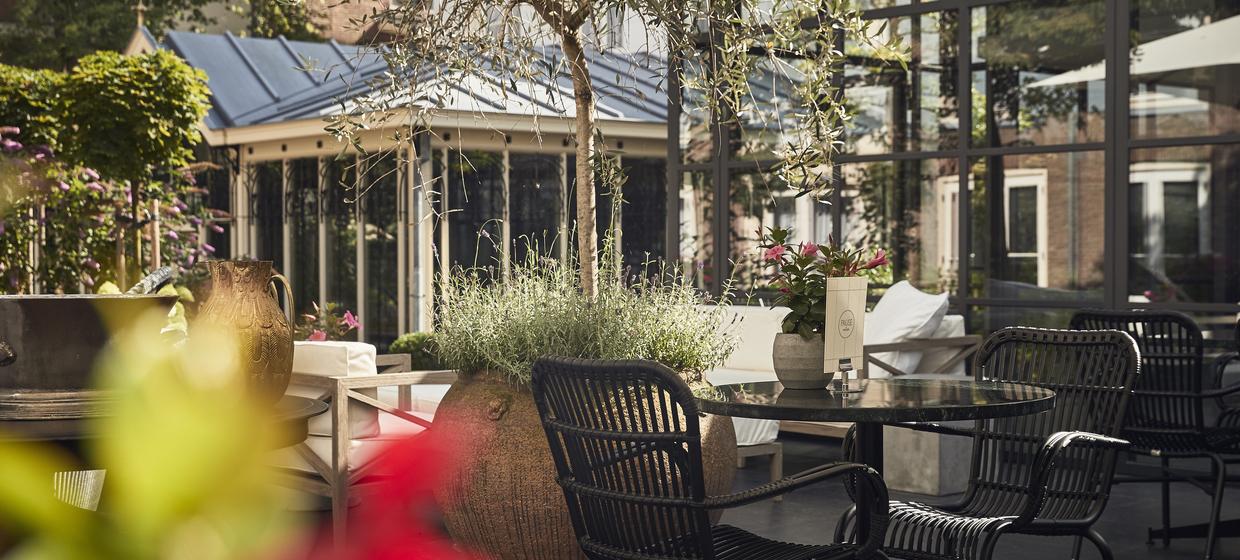 Idyllische Verzameling Grachtenpanden
Idyllische Verzameling Grachtenpanden is a 5 star experience located along the Amsterdam canals. The combined 17th and 18th era canal houses are now the backdrop for your unique event. The hotel is located in the centre of Amsterdam and therefore easily reachable by public transport.
Beschrijving
Deze locatie, een verrassende verzameling van bij elkaar gevoegde grachtenpanden. Na de volledige renovatie in 2016 beschikt het hotel nu over prachtige kamers, idyllische binnentuinen, inspirerende meeting ruimtes en event zalen.

De Ruimtes

Sinds de gouden eeuw werden deze panden al benut voor bijeenkomsten, onderhandelingen en creatieve uitspattingen. De locatie houdt deze traditie in leven door ruimte te geven aan uw unieke evenement. Maak gebruik van een van de 10 event ruimtes.
De locatie is ook een officiële trouwlocatie.
De Garden Room
In deze ruimte vervagen de grenzen tussen buiten en binnen. De grote ramen en de planten geven de locatie een extra ruimtelijk gevoel. Door de openslaande glazen deuren kunt u de binnentuinen bij uw event betrekken. Dit is een perfecte ruimte voor brainstormsessies of een heerlijk diner met inspirerende conversaties.
Saxenburg Room
Het Saxenburg huis heeft een privé entree en is een van de meest vorstelijke panden van het Pulitzer. De Salon is adembenemend en met een uniek beschilderd plafond en een schouw uit de 18de eeuw in de stijl van Louis XV.
Saxenburg Galleries
Deze adellijk ruimte is gevuld met een tentoonstelling van portretten uit de gouden eeuw. De aankleding en grote kroonluchters reflecteren de rijkdom die men toen der tijd heeft meegemaakt. Du vormen deze twee ruimtes een elegant vertrek met een uniek uitzicht op de keizersgracht. De twee ruimtes zijn van elkaar te scheiden met een schuifdeur en zijn ook afzonderlijk van elkaar te huren.
Merchant Rooms
Deze ruimtes pal aan de grachten fungeerde als inspiratie plaats voor de volgende business strategie of de volgende bestemming. De moderne kunst stukken uit de pulitzer kunstcollectie versterken het gevoel van voorspoed en ontdekking. Deze twee ruimtes zijn individueel of samen te gebruiken voor uw event.
Copper Rooms
Boven restaurant Jansz. betreed u de vertrekken van oorspronkelijk bewoner Volkert Jansz. Deze succesvolle zakenman had zijn rijkdom te danken aan het omsmelten van messing tot koper. De vier Copper Rooms eren zijn erfgoed met hun unieke aankleding en sfeer. De Study, the Chamber en the Attic zijn veelzijdige event ruimtes geschikt voor een intieme meeting. lunch of diner event. De Copper Lounge is de ingang tot de overige Copper Rooms en is uitermate geschikt voor een informele lunch of pauze.
_____________


This location is a surprising collection of canal houses joined together. After the complete renovation in 2016, the hotel now has beautiful rooms, idyllic courtyards, inspiring meeting and event spaces.
The Spaces
Since the golden age, these properties have been used for meetings, negotiations and creative collaborations. Idyllische Verzameling Grachtenpanden keeps this tradition alive by giving space to your unique event. Make use of one of the 10 event spaces.
This loation is also an official wedding location.
The Garden Room
In this space, the boundaries between outside and inside are blurring. The large windows and the plants give the location an extra feeling of space. The glass doors allow you to involve the inner gardens into your event. This is a perfect space for brainstorming sessions or a delicious dinner with inspiring conversations.
Saxenburg Room
The Saxenburg house has a private entrance and is one of the most regal buildings in the Pulitzer. The Salon is breathtaking and has a unique painted ceiling and an 18th century fireplace in the style of Louis XV.
Saxenburg Galleries
This noble space is filled with an exhibition of portraits from the golden age. The decoration and large chandeliers reflect the richness that was experienced at the time. These two rooms form an elegant space with a unique view of the Keizersgracht. The two rooms can be separated with a sliding door and can also be rented separately.
Merchant Rooms
These spaces right next to the canals served as a place of inspiration for the next business strategy or the next destination. The modern art pieces from the pulitzer art collection enhance the feeling of prosperity and discovery. These two spaces can be used individually or together for your event.
Copper Rooms
Above restaurant Jansz. you enter the rooms of the original inhabitant Volkert Jansz. This successful businessman owed his wealth to the melting down of brass to copper. The four Copper Rooms honour his heritage with their unique decoration and atmosphere. The Study, the Chamber and the Attic are versatile event spaces suitable for an intimate meeting. lunch or dinner event. The Copper Lounge is the entrance to the other Copper Rooms and is ideal for an informal lunch or break.
Catering
Met service personeel te boeken

Vaste cateraar
Technische faciliteiten
Licht & Techniek

Geluidsinstallatie / Microfoon

Wi-Fi

Beamer
Eigenschappen
Parkeergelegenheid

Garderobe

Airconditioning

Lift